A Mediterranean Christmas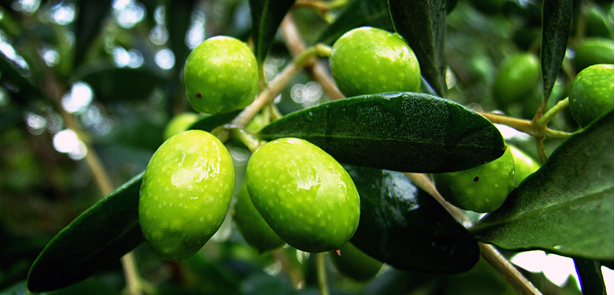 We caught up with Olive Grove Nurseries' Tim Thackeray to find out what the store with the Mediterranean twist has lined up for Christmas…
What can Christmas shoppers expect this Christmas at Olive Grove Nurseries?
This year we've really pushed out all the stops to make Christmas a sophisticated and extra special affair. We're particularly pleased with the Christmas decorations we have on sale in our home interiors section. We spent a lot of time researching some really unique pieces from smaller, independent artisan suppliers. There are lots of interesting pieces that shoppers will love discovering. For the first time we also have a range of indoor and outdoor pre-lit Christmas trees. The trees are lit by LEDs, which can change sequence and come in a variety of soft lights, blues etc. These are very different to the usual run-of-the-mill garden centre trees. Of course, we are also carrying our natural cut Christmas trees for the traditionalists.
Your delicatessen has really made a name for itself. What's new for the festive period?
We have gone to town here too, with a sprinkling of Mediterranean and European delicacies such as panettone and marrons glacés. There are hampers for sale too. People can buy a hamper then fill it themselves with goodies from the deli. Hamper prices start from around £25, making them a fantastic gift idea for the gourmet food lover.
I'm feeling peckish already! Have you also got plans for the café?
Absolutely. There's plenty of mulled wine and the pizza oven will be fired up every Throughout December we also have live music every day, with late-night openings on Thursdays. The music is diverse, from flamenco and classical guitar, to traditional singing. We even have the Thrapston Town Band performing for the day on 13 December.
Sounds like you can have quite a lot in store!
It doesn't stop there. We'll be stoking the log burners in our indoor-outdoor area, so people can sit and unwind by the fire while soaking up the music and a coffee or mulled wine. This area takes on a really lovely atmosphere once it's decorated for Christmas and the burners are giving it a warm glow. It's become very popular with our customers.
What sets your nursery apart from other Christmas days and evenings out?
I think we can give people quite a pleasantly different experience. It's not all Santa and tinsel here. What Olive Grove Nurseries is offering is more of an adult experience, a chance to take a step back and enjoy an altogether more relaxed day out.
Olive Grove Nurseries
Oundle Road, Polebrook, PE8 5LQ
01832 275660
www.olivegrovenurseries.co.uk
Leave a Reply