Look and feel amazing this autumn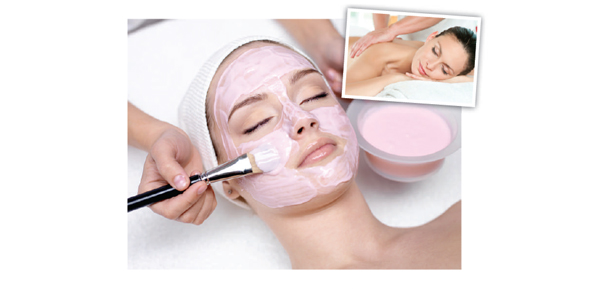 Your summer holiday may seem like a distant memory but don't despair, at Radiance beauty they know how important it is to look and feel fabulous at all times of year! Here there are some amazing beauty offers available to ensure you don't feel gloomy this autumn...
Whether you decide to top up your tan with a Kiss Me® organic spray tan or revive your skin with a dermalogica® facial, Radiance treatment packages are guaranteed to leave you feeling rested and rejuvenated. Choose either the Silver or Gold package, select your treatments from the list below and enjoy the fantastic savings you've made. Please see the recommended retail price next to each treatment.
Treating you to a new level of skin fitness Truly understanding your skin is the first step towards a lifetime of skin health. The Radiance beauty suite delivers dermalogica® treatments with real answers, real products and real results. Your skin will never have felt as clean or as healthy as after a dermalogica® treatment. Natalie, Radiance's Senior Beauty Therapist was the first beautician in Peterborough to hold expert dermalogica® status.
If you have a particular skincare issue or concern please come along for a free consultation in complete confidence.
Silver 4-treatment package – just £60
Gold 8-treatment package – just £115
Dermalogica mini skincare facial – RRP £20
30 minute back, neck and shoulder massage – RRP £26.50
Eyebrow tint – RRP £8 Eyelash tint – RRP £15
30 minute hand and nail treatment (unisex) – RRP £15
30 minute foot care treatment (unisex) – RRP £15
Indian head massage – RRP £26.50
Lip, chin and underarm wax (choose two) – RRP £15
Back wax – RRP £25
Chest wax – RRP £20
Eyebrow wax – RRP £10
Please note: One per customer only, all treatments must be redeemed by 30 November and cannot be used in conjunction with any other offer, with a maximum of three of each treatment.
To book call you friendly Radiance therapists on 01733 864 742 or email . See more at www.vivacity-peterborough.com
Leave a Reply