Lisa Rennison: fitness guru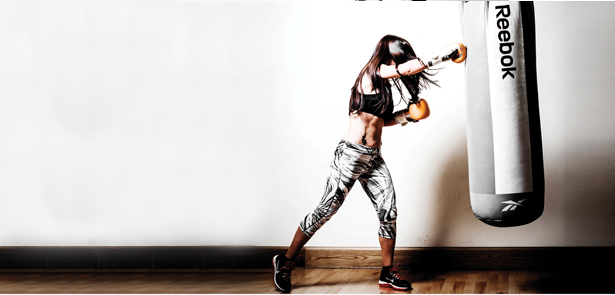 Fifteen years ago, Lisa Rennison was a size 18, unfit and deeply unhappy with the way she looked. Now, at the age of 42, she is a personal trainer and fitness instructor at Vivacity Premier Fitness and the Regional Fitness and Swimming Centre. The Moment talked to her about her amazing transformation
YOU'VE BEEN ON AN INCREDIBLE JOURNEY – BUT WHERE DID IT ALL START?
I'd never been really slim. Even as a child I was quite chubby. I was quite active – I did tap, modern and acrobatic dancing – but I had a bit of bullying, and was always conscious of my weight. I was at my biggest after I had my son, Ben. I say I was a size 18, but to be honest I was probably creeping into a 20. Even though I was happy as a mum, with my life and my partner at the time, I was very unhappy with myself. I didn't like looking at myself in the mirror. I felt uncomfortable, cumbersome, I was breathless, and I felt like everyone else looked amazing and I was just this fat blob. That affected my confidence – it affects every part of your life, to be honest. Then one day I was trying on some trousers that were size 18 and couldn't fasten them, and I just broke down and cried and thought: 'I've got to do something…'
HOW DID YOU SET ABOUT MAKING THAT CHANGE?
Back then, we didn't have all the information we have now, and I knew very little about it. But I knew I had to stop eating junk. I really was eating a lot of rubbish – sweets, chocolate, cheese, white bread… Lots of sugary, carb-based foods. One of the biggest things that helped me was portion size. I was eating the same sized portions as my partner, which I really didn't need. But it wasn't like I suddenly started having a tiny plate of food; I would have the same size plate but just not load it up – instead of having five boiled potatoes, for example, I'd have three. I also switched from butter to margarine, from white bread to wholemeal, lowered fat and sugar intake, cut fizzy drinks – that's a massive one – ate a healthy breakfast… And just started watching calories. I didn't have a clue how many calories I was eating when I started, but I cut down to 1,500 calories per day and reduced my fat intake to 20g per day. Its a traditional formula but it works and I use it on my clients also and get great results. I don't believe in fad diets – they just don't work!
THE OTHER PART OF THIS WAS EXERCISE. HOW DID YOU GET MORE ACTIVE?
I took up running, got a bike and started bike riding. It was a mixture of things, but pretty soon I knew I was on a winning formula. The stones started to come off and I really started to change, and people were saying to me 'Hey, you've lost weight!' So, I was feeling happier with the way I looked and also with how I felt inside. I didn't get as tired, I wasn't as sluggish, exercising gave me more energy… It was changing everything about my lifestyle. But it built momentum, and I found I wanted to keep improving and feeling good.
AND YOU HIT THE GYM…?
The gym came later – about five years ago now. I was so scared before I went in, but within minutes I realised it was not what I thought. I totally sympathise with people who are scared to go to the gym, because I was one of those people! But as soon as I went into the Regional Fitness and Swimming Centre, everyone was lovely and helpful and the fitness instructors were fantastic, which got me hooked on attending their fitness classes each week!
TWO YEARS AGO YOU LEFT A STEADY OFFICE JOB TO BECOME A PERSONAL TRAINER. HOW DID THAT COME ABOUT?
I was at the gym and had become addicted – I loved it – and I just thought: 'I think I can do this. I think I can help people change their lives like I did…' So I studied and did courses until I was qualified. From there I never looked back. As soon as I was qualified, I went straight into working for Vivacity at the Regional pool, then when Vivacity Premier Fitness opened I was the first self-employed personal trainer here. As soon as I made my decision to change my career, I just knew it was the right thing to do, even though it was late for me at the age of 39. I was scared about doing it at the age I was, thinking that was going to go against me, but actually that worked in my favour. It inspired others to believe they could do it, too.
PUTTING ON WEIGHT AFTER HAVING CHILDREN IS A COMMON ISSUE FOR WOMEN. DID IT ALSO HELP WOMEN RELATE TO YOU, KNOWING YOU'D FOUGHT THAT BATTLE YOURSELF?
I think that's an area where I really do get that connection with clients. The most weight I put on was after I had my son, but you put yourself on the back burner and think primarily about the child. Many women, I think, feel guilty thinking about themselves and how they look when they've just had a baby. I felt like that. But you have to feel happy with yourself. It was actually detrimental to my health, too. I also had a caesarean, so when women say: 'I can't get my figure back, because I had a caesarean…' – well, it's not true, you can! It helps that I've been there and done it, and they can see that it can be done.
AND YOU'VE STUCK WITH IT – NO SLIPS ALONG THE WAY?
That's the one thing with weight loss or any fitness regime. I talk about the Three Cs: Commitment – to yourself and what you're doing; Consistency – being consistent with your nutrition and your exercise; Continuity – just keeping it going! If you do have a bad day, you have a bad day. Just don't let it turn into a bad week. I'm also looking at the psychological side of it now, bringing life coaching and motivation more into the personal training. 90% of the battle is in your head with physical fitness. I see people go full on for a few months, then they stop then start again – especially around Christmas time and summer holidays. It's about staying in the zone. I say to my clients: 'I want to get you in the zone, and keep you there'. To do that, you've got to want to change. You need to make that commitment. But if you do, you will get the results you want.
LISA'S GET-FIT TIPS  
Losing weight
1. Don't skip breakfast! One of the most important meals, breakfast kickstarts your metabolism for the day. If you skip breakfast it encourages snacking more throughout the day because you feel more hungry.
2. Eat regular meals Missing other meals will lead to weight gain – you will end up eating more because you're so hungry. Research shows that eating regularly during the day helps burn calories at a faster rate, which in turn speeds up your metabolism. Aim for three meals and two snacks per day at regular intervals.
3. Don't stock up on junk food To avoid temptation, avoid buying and stocking up on junk foods such as sweets, cakes, crisps, biscuits, etc. If they are not in your fridge or cupboards you won't be tempted to eat them.
4. Drink plenty of water Sometimes we confuse thirst with hunger, so you end up consuming unnecessary calories when really you are thirsty. Aim for six to eight glasses of water per day (1.2 litres).
5. Plan your meals This way you make sure you are eating healthy meals and it helps you stick to your calorie allowance. Planning ahead and being prepared will also aid weight loss as you will avoid snacking and making bad food choices when you are really hungry or haven't got time.
Toning
A lot of people get confused by what 'toning' is and what you have to do to get toned up. Along with weight loss, however, it's most people's number one goal. In a nutshell, to tone is to have some amount of muscle on your body AND low enough body fat percentage so that the muscle can actually be seen. The phrase I like to use for toning with my clients is body sculpting.  The more muscle you have and less fat covering it the more 'toned', 'defined' and 'lean' you will appear. Building muscle and not reducing your bodyfat at the same time will increase bodyweight and make you look bulky and larger as the muscle will be hidden.
To achieve the toned look
■ Lose the fat that is covering the muscle so that the muscle shape can be revealed.
■ Build more muscle through weight training; aim to incorporate weight training into your regime two to three' times per week.
■ Don't forget your cardio! Cardiovascular exercise burns lots of calories, which in turn reduces body fat. Be patient; the body takes time to sculpt and tone.
■ Do this combination consistently and you will see changes in your body and eventually achieve the toned, sculpted look you aspire to!
Lisa is a personal trainer and fitness instructor at Vivacity Premier Fitness and the Regional Fitness and Swimming Centre, teaching Circuit Training, Abs and Core, Body Combat, Insanity, Body Pump, Thighs, Bums & Tums, Studio Cycling and much more.
To find out more about what's on offer at Vivacity's Sport and Leisure facilities, visit www.vivacity-peterborough.com/sport-and-leisure. If you are interested in joining a Vivacity gym, call 01733 864000 or email
Leave a Reply