Inspiring instructors! Rob Reinaldo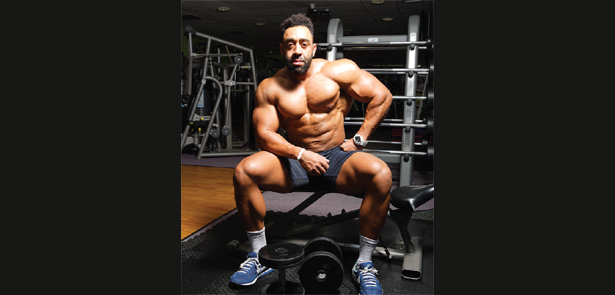 There are many inspiring stories to be found in Vivacity gyms. Vivacity Personal Trainer Rob Reinaldo recounts how fitness has changed his life and the lives of those he now trains...
'I started training when I was 17, back in Portugal. There were several reasons for it. I was a football player, and when I made the transition from the youth team to the adult team, they said I was too small – underweight and skinny. I also had an injury when I was playing football, and at the recovery centre I discovered weights. I was never very happy with the way I looked, and I wanted to look good in the summer, on the beach!
'In 2004, when I came to the UK, I started to train a little more seriously – and the first time I stepped into a gym, the gym owner said: "Listen, do you want to compete?" I had no idea what he was talking about… Since then, though, I've managed to do a lot in quite a short time. My next goal is to defend my Mr Universe title, and to compete in Mr Olympia [the competition that made seven-times winner Arnold Schwarzeneggar famous].
'Probably 20 per cent of people who come to a class know about the bodybuilding titles, because they've seen my picture in the newspaper, but the rest don't know. They're a bit shocked when they find out – they don't expect to be taught by someone who won Mr Universe! But although I'm a bodybuilder, I try to get across that whether you want to compete, get fit for your holidays or get in shape for a wedding, the principles are the same.
'I work with a nutritionist, but also have become qualified myself, so when I give advice on nutrition now I'm qualified to do that. I can help advise the gym members and they get to realise I'm not just a big guy in the gym!.'
Portuguese-born Rob is a highly qualified and experienced personal trainer at the Regional Fitness & Swimming Centre and is considered one of the best trainers in the UK, working with many top-level athletes. His regular classes include Spin, Metafit (bodyweight training) and a class he created himself called Fun with Balls(!) – exercising with a gym ball. To the wider world, however, he is better known as a bodybuilder with a range of prestigious awards under his belt, including: National Amateur Bodybuilders Association (NABBA) Mr. Britain 2010, World Amateur Bodybuilders Association (WABBA) Mr. Universe 2013 and World Body Building Federation (WBBF) NEWVSKY Classic Pro Winner 2013.
Leave a Reply