Inspiring instructors! Lisa Rennison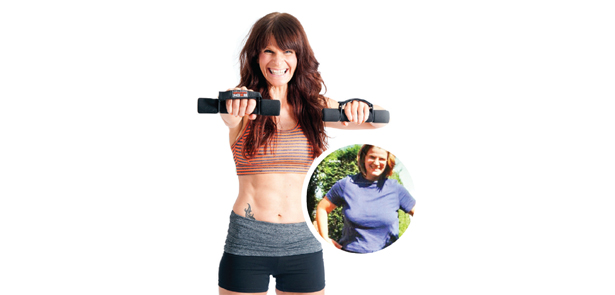 There are many inspiring stories to be found in Vivacity gyms. Vivacity Personal Trainer Lisa Rennison recounts how fitness has changed her life and the lives of those she now trains...
'15 years ago I was a size 18, about five stone heavier, very unhappy with my weight, very unfit and had never been in a gym. I just had one of those moments when I thought: "I've had enough…" and decided to change everything.
'First, I did exercise on my own, running and cycling, lost the weight – and kept it off. I started healthy eating – that's an important thing that I tell my clients, that it's a lifestyle change, and with exercise and a healthy eating plan you can get the body you want. I don't believe in fad diets. Then I decided to join a Vivacity gym about five years ago, and that's when my body started to completely change – to sculpt into the body I really wanted. I'm now a size 6-8.
'I fell in love with exercise and the group fitness side of things in the gym, and finally decided a couple of years ago, at the age of 39, that I wanted to pursue this as a career. I worked in an office at the time, but I knew, having done it myself, I could help other people lose weight and get fit. So, I went on a course, started getting my qualifications, and then was offered a role as a Vivacity gym instructor – and finally became a full-time personal trainer at Vivacity Premier Fitness last year, the first self-employed personal trainer there. It was quite quick – from office job to personal trainer in 10 months!
'When I joined Vivacity as an instructor I thought at first "What am I doing? People are going to think I'm too old…" But in fact it worked in my favour. My weight loss and fitness journey has inspired others that they can do it, too, and as a personal trainer who has battled with my weight they know I can relate to them. People tell me this all the time. That gives me a real buzz. Now I absolutely love what I do! I can't wait to get up and go to work.'
Lisa is a personal trainer and fitness instructor at Vivacity Premier Fitness and the Regional Fitness & Swimming Centre, teaching Circuit Training, Abs and Core, Body Combat, Insanity(!), Body Pump, Thighs, Bums & Tums, Studio Cycling and much more!  
Leave a Reply