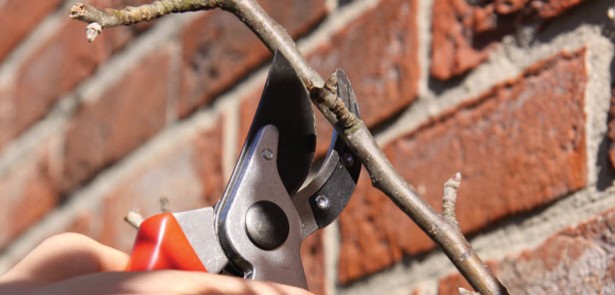 Clear snow
Heavy snow can cause considerable damage to plants and garden structures such as greenhouses and polytunnels. Carefully brush away heavy downfalls to avoid branches snapping or panes cracking under the strain.
Prune apples and pears
This is done by cutting back new growth to just one or two buds. Remove any dead, dying, diseased or badly positioned branches right back to where they emerge. Finish the job with a winter wash to kill off any overwintering insect pest eggs.
Cut back perennials
Start to tidy up borders ready for the coming year. Dead plant matter can be cleared away to the compost heap. Cut back the dead stalks of last year's growth on perennial plants to ground level.
Apply mulches
With beds all clear it's time to add a thick layer of mulch to borders. Leaf mould or compost works well and will help to improve soil structure, boost nutrients and protect vulnerable roots from winter cold. Spread mulches about 5cm thick.
Buy seeds
With everything quiet in the garden now's an excellent time to put together your seed order for the coming year. Summer-flowering bulbs can also be ordered, promising a riot of colour once the growing season returns.
Leave a Reply