Top tips for the PERFECT winter garden!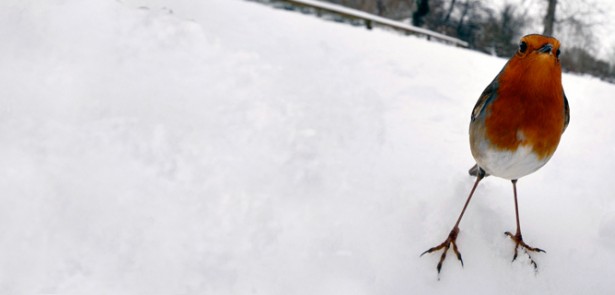 Winter needn't be a boring time in your garden, explains ANNE SMITH. The changing season gives you a chance to appreciate the details in your landscape that you often miss – the form of a beautiful shrub, the delicate variegation of an evergreen and it is easier to see birds that would usually be hidden among the foliage.
While most plants are lying dormant, a few winter stars are preparing to take centre stage. Lenten roses, coloured-twig dogwoods and conifers with foliage that become more brilliant in winter can all help your garden to shine among the bare stems.
Lenten rose is a flowering perennial which begins blooming in January and continues through March. They thrive in dappled shade, and seem to light up the perennial border with their multiu-colourd blooms. There are many new varieties available in the garden centres and nurseries.
Coloured-twig dogwoods are a great choice for winter colour. When they lose their leaves, they reveal bright red, yellow or orange stems that look good against a backdrop of dormant grasses or evergreen shrubs. Coloured-twig dogwoods grow in full sun to part shade and reach about four to 10 feet tall. Midwinter Fire is good for sunset colours and has a dwarf habit.
There are some neat types of conifers that good look good in the winter garden. Consider Techny Gold which has brilliant gold foliage which intensifies in the winter cold. Many Japanese plume cedars turn an attractive purple-bronze in winter.
Colourful containers add immediate cheer
Pots are a perfect way to bring fast colour to any area of the garden. Place them by the door to greet visitors, or use them to draw the eye to a focal point.
Ornamental grasses make a great centre piece for a winter container planting. Evergreen grasses include sedges like Crex 'Toffee Twist', variegated sweet flag and silver spear. You can fill the bare spots in containers with winter-growing annuals like pansies and violas, cyclamen and primroses.
Birds are the unsung heroes of the winter garden and here are a few things you can do to encourage them into your garden. First, leave dormant perennials such as ornamental grasses, coneflower and others to stand over the winter. Apart from the structural interest their seeds can provide winter feed for birds and don't forget to provide a winter water source for birds.
Leave a Reply