Top 10 Fruits for Beginners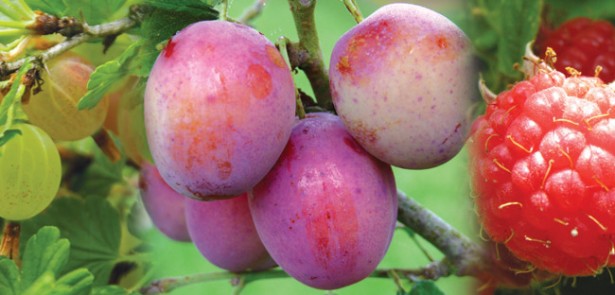 All of these easy-care favourites are ideal for starting off on the journey to delicious and fresh home-grown fruit.
1. Gooseberries
One of the very easiest fruits to grow and almost failsafe! Choose from culinary and sweeter dessert varieties.
2. Raspberries
These soft, flavoursome berries are so much better plucked fresh. Pick autumn fruiters, which are easier to prune.
3. Blackcurrents
If your garden isn't blessed with lots of direct sunlight then opt for the humble but oh-so tasty blackcurrant.
4. Strawberries
Where would we be without this versatile summer staple? They are quick to crop and easy to propagate.
5. Plums
Sticky, sweet and the epitome of late summer, plums make delicious jam. They require less pruning than apples.
6. Pears
Less fuss to prune than apples, pears can be grown as full-blown trees or neat, compact single-stemmed cordons.
7. Blueberries
Given the right soil, blueberries will rapidly grow away to yield their delicious, dusky blue berries.
8. Redcurrants
Pretty redcurrants will brighten up any summer pudding. Try also its slightly sweeter cousin the white currant.
9. Apples
Britain's favourite fruit can be kept in a container if you haven't got lots of room. Try a cooker or an eater variety.
10. Quinces
This less-common fruit deserves wider recognition. It grows readily, needing very little ongoing maintenance.
Leave a Reply