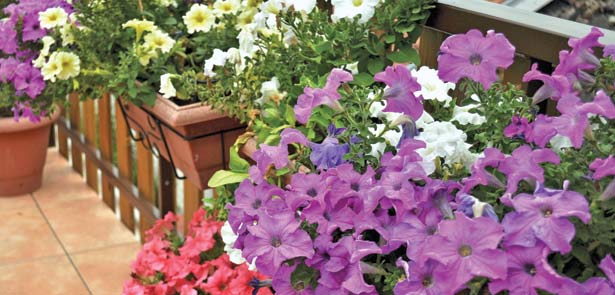 No garden would be complete without a summer splash of colour courtesy of the many tender bedding plants available. While bedding plants will require regular watering and feeding to keep them looking their best, the shock of colour they bring makes it all worthwhile
The likes of marigolds, petunias and begonias are the backbone of the traditional garden and will always lift spirits. If you haven't started off bedding plants from seed there's still plenty of time to order in plug plants to pot on and grow on. Or indulge in the wide range available in garden centres.
While bedding can be bought from April, it is a wise gardener who waits until mid-May to plant them outside to side-step any sneaky late frosts. If bedding plants are on your shopping list, select only those plants that are bushy, green and with lots of flower buds. Perhaps counterintuitively it is in fact preferable to select trays of plants that aren't already in full bloom.
When you get your bedding plants home acclimatise them to outdoor conditions by leaving them outside for increasingly longer periods over the space of a week – a process called 'hardening off' that stops them sulking as a result of suddenly being put out into the cold! A cold frame is the perfect halfway house and invaluable for hardening plants up.
To plant, dig over the ground and clear any weeds. Thoroughly soak your plants; the compost should be heavy with moisture. Plant them as detailed on the label and water them into position. Plants will need regular water from now on, particularly if they are in tubs and hanging baskets which dry out quicker. Water on a liquid feed every week and pick off blooms as they fade to keep those flowers coming.
Leave a Reply