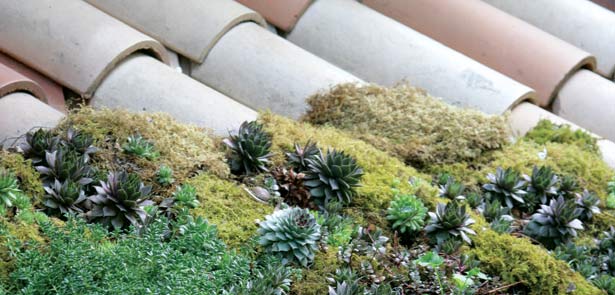 Run out of space to grow? Then look skywards and turn roof surfaces into a living tapestry of colour and scent. We explore the increasingly popular concept of the green roof
If you're a keen gardener like me chances are you'll be wishing you had more space to indulge your passion. Late spring especially is a time of great activity in our green and pleasant plots – if only we had just a few metres more on the end of the garden! Of course, more growing opportunities can be had by growing upwards using climbers, taller perennials and perhaps pots and window boxes attached to walls and fences. But when you've exhausted all these options, what next?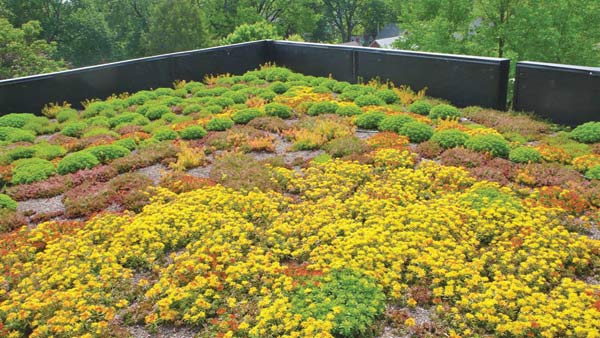 One area that has gained ground (quite literally!) over recent years is the concept of the living or green roof. Green roofs are just that – roofs that have been transformed to house a living layer of plants. They can be intensive, as in the case of the typical roof garden, or extensive by using low-maintenance plants to cloak the entire roof surface. In this article I'll be looking at the latter and showing you just how many chances there are to green your outlook, whether it be a roof on a shed, pet house, garden room or simply a bird table.
The benefits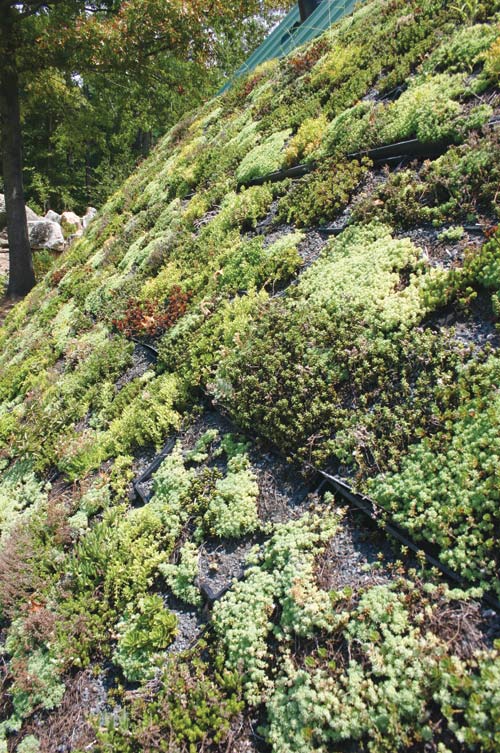 Green roofs are nothing new. Turf- covered buildings have been commonplace for centuries and can still be seen in places such as the Faroe Islands. During the Second World War, garden Anderson Shelters were buried beneath a protective layer of soil which was, owing to necessity, planted up with vegetables. In modern Europe, in countries like Germany and Austria, green roofs are commonplace and are helping to green up cities, making them an altogether more attractive place to live and work. And they're beginning to make an impact this side of the Channel too. As well as offering a new space to grow, planting up a roof space carries a raft of other benefits. Green roofs will attract beneficial insect life into the garden, including pollinators such as bees and butterflies, helping to bring it alive with sound and movement. This will in turn draw in birds to feed on these insects. Increasing the ecological richness of our plots without sacrificing any ground space? Sounds good to me!
Roofs capped with a living carpet also help to regulate the effects of our ever-erratic weather. Many urban areas, including Peterborough, are vulnerable to sudden downpours as rainwater finds it difficult to dissipate in a predominantly hard-surfaced landscape. Green roofs help reverse this trend, providing a buffer in times of heavy rain by absorbing much of the rainwater and reducing the rate at which it flows off into our strained drainage network. If you install a green roof over a summerhouse, outdoor office or other garden room it will also help to buffer against extremes of temperature by providing insulation against extreme cold and heat.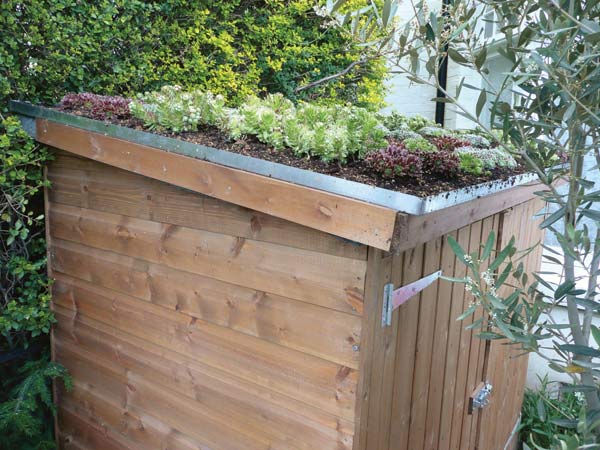 Needless to say, for the gardener the chance to expand the area available for growing is the main advantage. What you grow will depend on how strong the roof is and how much hands-on involvement you want, but you can expect to grow anything from creeping, nil-maintenance sedums, miniature wildflower meadows, or even lush and flavoursome herbs.
Leave a Reply