Get your garden ready for autumn and winter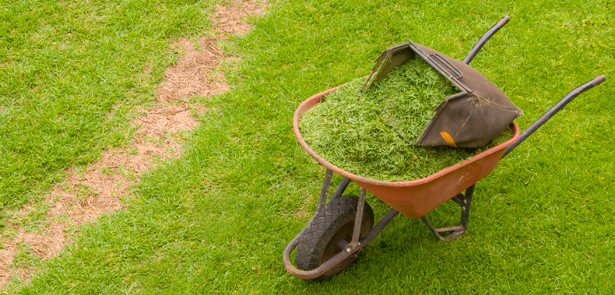 The temperatures are dropping, the warm and balmy weather conditions that turn weeds into Triffids and lawns into jungles are fading, and many gardeners are hanging up their trowels for another season. However, to keep your plot in tip-top shape, there's still plenty you can do. The Moment website's gardening expert ANNE SMITH shares her top tips for autumn gardens…
Lawns
If you have not re-turfed/reseeded, repaired, scarified, aerated and top-dressed your lawn yet then you might get away with doing it in October, because the lovely warm August/September weather kept the ground temperature high enough for grass seed to germinate and for growth and the uptake of nutrients to occur. If you want to keep the quality in your lawn over the winter, and prevent bare patches from occurring, then it is a good idea to sweep away fallen leaves two or three times a week.
Flower garden
Now is a very good time to put in new plants. Although you may label them very careful, things have a way of getting moved or lost during the winter, so it is just as well to note where you put them. You can also plant hardy annual seeds so that they get a head start next season. If you are going to lift your dahlias, begonias and gladioli do so as soon as the first frost occurs – after drying them out, store them in dry compost. Treat yourself to some new tulips, best planted in November about three times the depth of the bulb.
Fruit and vegetables
October/November is the right time to order and plant new raspberry canes. Ideally you need a loamy, free-draining soil with plenty of organic matter. Now is also the time to plant currant and gooseberry bushes. Dig lots of manure or compost into the planting trench to give them a good start.
In November you can plant broad beans and early peas but beware the hungry mouse. Also in November, pinch out the tops of sprouts to encourage growth of auxiliary buds – this is what spouts are!
Plants of the season
Autumn and winter colour is a glorious thing so here are a few shrubs, wall plants and trees which will add spectacular colour to your garden:
Shrubs
Berberis (turns a wonderful shade of crimson), Pyracanthas (holds scores of red, orange or yellow berries) and Witchazel (stunning fluffy yellow flowers in mid to late winter).
Wall plants
You can't beat Virginia Creeper for a breathtaking autumn display. Deciduous Cotoneaster has both bright red berries and flaming red leaves.
Trees
There are so many trees with wonderful autumn colours that it is difficult to choose, but here are one or two. Liquidambar styraciflua (Sweet gum) has leaves which turn orange, red and purple. Prunus sargentii has bright red leaves and most of the Acers produce bright colour, for example Acer palmatum.
Leave a Reply