And so, to a Fitzgerald's bed…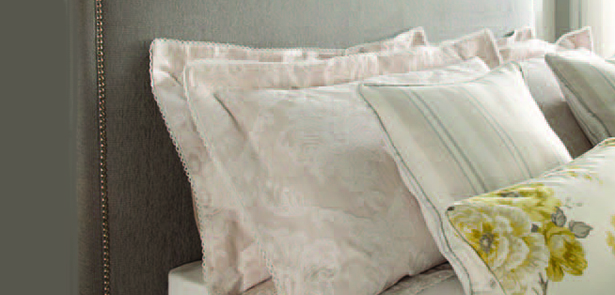 Fitzgerald's Bed Centre has built up a formidable reputation in recent years, offering fantastic customer service and a huge range of competitively priced beds at all price points. But what makes Paul Fitzgerald, the man behind stores in Bourne, Peterborough, Spalding and Stamford, tick? The Moment found out…
SO – NEW YEAR, NEW PURCHASE OPPORTUNITIES FOR CUSTOMERS! WHAT SORT OF THING HAVE YOU GOT TO TEMPT THEM IN?
We have several very reasonably priced beds in stock at the moment, one of which is an Ottoman-style double bed in leather for £299, including a mattress. There's really nothing else around that can beat it for price and value.
WHAT COULD YOU OFFER TO SOMEONE WHO'S LOOKING FOR PHYSICAL SUPPORT, PERHAPS TO HELP WITH BACK OR POSTURE PROBLEMS?
A firm Backcare mattress with divan has individual springs called pocket springs, and there are 2,000 springs so it's extremely firm. That's £499. We do a SleepEezee mattress with the same spring count, which isn't quite as firm, for £699.
AS AN EXPERT, HOW OFTEN WOULD YOU RECOMMEND THAT SOMEONE CHANGE HIS OR HER MATTRESS?
You can go out and buy yourself a more expensive mattress that will last ten to 15 years, but if you take into consideration things such as night-time perspiration and so forth, there's obviously a health aspect. Mostly mattresses are priced according to how long they are expected to last: if you spend, say, £200 on a mattress you can expect it to last for about five years.
MANY PEOPLE DREAD THE THOUGHT OF BUYING A NEW BED AS IT'S SO DIFFICULT TO GET RID OF THE OLD ONE. HOW CAN YOU HELP?
We do offer a bed removal service, which a lot of companies don't. But not offering it means more problems for the customer: we know that mattresses are a bulky and a difficult item to recycle. It cuts down on the hassle and it helps people.
WHAT STYLE OF BEDS CAN YOU OFFER?
We have all kinds of bed frames in stock to choose from, including metal, wood and leather. Divans are coming back into fashion, and whilst classic bed frames are still popular, we're not seeing as much demand as we were a few years ago. We're selling a lot of beds that have a headboard which matches the base.
THERE'S A LOT OF COMPETITION FOR ALL KINDS OF RETAILERS THESE DAYS. HOW DO YOU STAY ONE STEP AHEAD AND STAY SUCCESSFUL?
We pride ourselves on offering excellent customer service. When we deliver, we deliver to the bedroom, unlike many firms who will only bring the bed as far as the doorstep. Our staff are trained very well, so they will give excellent advice – they truly are bed specialists. Another plus if you visit any of our stores is ease of parking: we do have parking right outside all of our shops.
AND FINALLY – YOUR BEST BED?
I replaced my bed recently, and I went for a fairly soft Vi-Spring. For me it feels comfortable and luxurious. There are other makes on the market that feel the same and are very close to the same level of quality, such as Silent Night, which in the past few years have really come on and now offer excellent quality
Fitzgerald's Bed Centre has shops in Bourne, Spalding, Peterborough and Stamford. Find out more by visiting www.fitzgeraldsbeds.co.uk or telephone the Peterborough store on 01733 891568
Leave a Reply