WorkPlay bags | Shock Absorber | Polar/Nike+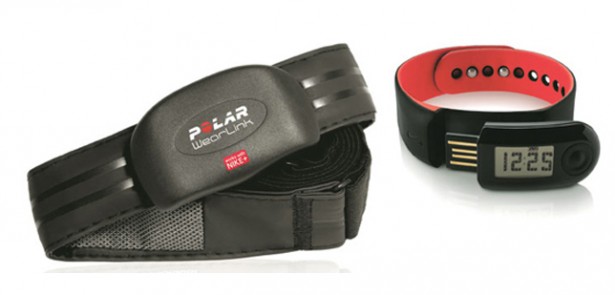 WorkPlay bags
Our female contingent is rather taken with this range of female specific sports bags. It's extensive and there is something for all activities from work, the gym, running and travel – and all in feminine-friendly colours.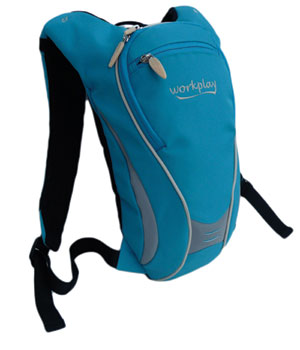 All the sports bags in the latest Workplay bags collection have been designed carefully to be ergonomically comfortable to use, thoughtfully organised inside, stylish and packed with practical, easy to use features.
We tried out the Mercury Active Backpack (pictured) which is designed specifically for running. It comes complete with a 1.5 litre bladder pouch, plenty of pockets, iPod pocket and is thoughtfully designed with the female form in mind.  Our tester tried it out on the Thunder Run 24 hour relay and also on a 14-mile leg of the CoastersGB relay and couldn't say enough good things about it.
"The fit was snug and there was no movement at all when running: in fact after a while I forgot it was there," she says. "I was able to carry energy bar and gels with me, as well as my car keys, phone and head torch for the night running. I wore a single base layer underneath during the night, and didn't get too hot and sticky underneath the bag. But the highlight was definitely the female specific design of the straps which meant the fit was perfect and it was really comfortable across my chest."
The Mercury Active Backpack retails at £39.99 and is available from www.workplay-bags.com along with the rest of the range.
Shock Absorber D+ Max Support Sports Bra £28
The bra for bigger-busted women has been given an upgrade to make sure it provides even more comfort and support. The original version of this bra has already proved a hit with many people describing it as the "the most comfortable bra ever" and so any upgrade is only likely to cement that reputation. This month sees Shock Absorber celebrate 15 years in the market: the brand's research continues to be a warning to women everywhere that getting a proper-fitting sports bra can make running a more pleasurable experience. And yet, amazingly a whopping 8.2 million still opt not to wear one!
Polar/Nike+ £59.50
It's been a long time coming, but Nike has finally added heart rate monitoring to its Nike+ speed and distance. Cleverly, though, rather than develop its own system, Nike has linked up with Polar whose credentials in heart rate monitors are already well-established. The new product works with the Nike+ SportBand and the Nike+ iPod Sport Kit, enabling users to run and train with heart rate monitoring for the first time. Users can see their beats per minute while they run with their Nike+ SportBand, or hear spoken feedback of their BPM during their Nike+ iPod workout. And after training, heart rate data can be transferred to the nikeplus.com web service. Users can track how long they ran in their target heart rate zone and see their heart rate progress over time. The new Polar WearLink®+ that works with Nike+, is also compatible with most Polar training computers (all those using 5 kHz transmission technology). This allows use of both the Nike+ system and a Polar training computer at the same time. OK, so if you want a HRM, you'd probably just buy one. But loyal users of Nike+ will welcome the development – and the extra information about their workouts that it entails.
Web References:
www.shockabsorber.com | www.nikeplus.com | www.polarelectro.co.uk
Leave a Reply