Two new gyms for Peterborough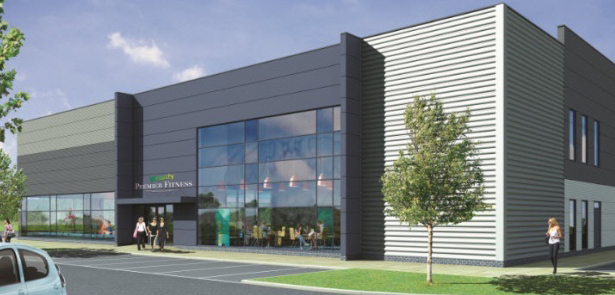 Hampton will very soon be able to boast not one, but two brand new gyms! Hampton Leisure Centre will open on Saturday, 28 September at 10am, followed in February 2014 by Vivacity Premier Fitness.
Hampton Leisure Centre will boast: a sunlit state-of-the-art gym, a fitness and exercise studio and a fantastic range of both indoor and outdoor facilities, including a multipurpose sports hall, three football pitches, a tennis/netball court and a cricket wicket. The centre also houses the NEW Hampton Library with access to over 11,000 books, e-books, CDs and DVDs as well as six new public-access computers, free online resources and wi-fi access.
Membership costs from £5 per week, and includes access to five Vivacity leisure centres in Peterborough, three pools (including the Lido) and up to 125 exercise classes a week.
Vivacity Premier Fitness opens on 1 February, 2014, and will feature a state-of-the-art fitness suite with SmartCentre® technology, two exercise studios, a 25-metre pool, four beauty therapy rooms and an onsite café. Sports massage, a wide range of fitness classes, and a whole host of beauty treatments, from waxing and tanning to 3D Lipo® will also be available.
Membership costs just £6.15 per week and includes access to ALL six Vivacity leisure centres, four pools (including the Lido) and up to 175 fitness classes per week.
For a limited time only: Sign up now and you can benefit from Vivacity's 'no-fee-increase-for-life' offer (based on continuous membership), with no annual contract. (Membership also includes a personalised fitness programme and 10% off all Radiance beauty treatments.)
Non-members can use any of the facilities as pay-and-play
For further details, call 01733 864 000, email or visit www.vivacity-peterborough.com
Leave a Reply