The Perkins Great Eastern Run | 13 October 2013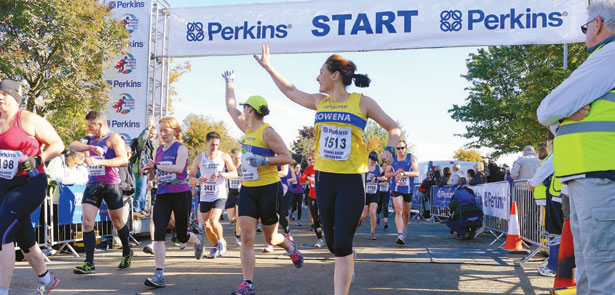 The Perkins Great Eastern Run has established itself as one of the top half marathons in the country – and it's growing. We talked to the people who keep it running
The event
In 2006, after a ten year absence, the Perkins Great Eastern Run (PGER) returned to the racing calendar with the suppoort of Peterborough City Council. It was an immediate success. The event has continued to grow each year and in 2012 the half marathon attracted its highest number of competitors. More than 4,400 people raced through the flat streets of the city, supported by thousands of spectators along the course, with the fun run and wheelchair race being equally well represented.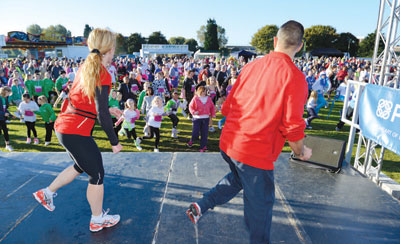 2012 also saw the introduction of a new route, starting and finishing on the city's Embankment, giving spectators better views as well as runners a chance to improve on their previous personal best times. Entries came in from all over the UK and overseas with runners from Italy, France, Sweden, America, Hong Kong and Kenya. The event also attracts hundreds of non-competitive runners into the fun run, which covers a distance of 5k, and young runners are being encouraged to get involved by taking part in the Junior Challenge.

Annette Joyce: Race Director
IS IT TRUE YOU'VE RUN THE PGER YOURSELF?
Yes, I've run it twice, and I've done the London Marathon and lots of other half marathons. But this is up there with the London Marathon, because all along the route the residents come out and support it. I have never seen so much residential support wherever I've run, and we get that back from runners too. It just makes me feel so proud of Peterborough and its community, because you see all ages and all cultures just enjoying it. And what we did last year was have the route go through our city centre, which is really unusual for a road race. Not many cities would take that bold step of closing their centres down. But it's really paid off because the commentary we got back from people running it last year was amazing.
WHY MOVE THE START AND FINISH TO THE EMBANKMENT?
It's created more of an event. If you're a spectator it can be quite boring once the race is underway and you're just waiting for them to finish, but we've given them a French market, trade stands a fairground… And that's going to keep growing. So we hope the numbers of visitors will also grow. It should be up there as one of the top races to do in the UK, because it's an interesting run, runs through a city, it's a fast course, and with a fantastic atmosphere. We've been doing it for eight years
now, and every year the numbers are going up. And it's a tribute to the route really, because in other towns and cities the numbers are going down.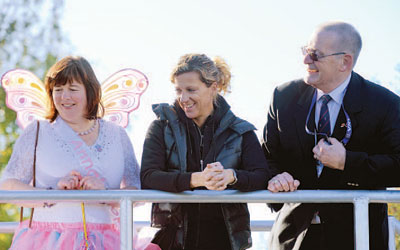 HOW IMPORTANT ARE THE VOLUNTEERS?
Without them this just couldn't happen. There are over 300 volunteers involved. In the main, Nicky McCready at Vivacity will source those. They're the people who come out on the day, give out water, help with the baggage area and so on. Then there's a hardcore of volunteers, of which there are perhaps 15-20, and without them we couldn't put the race on. There's Sam Hale, who is key with sponsorship, Dick Hughes who is key with experience and advice, Tony King who is key with route. And then there are others who do everything from stuffing envelopes to offering advice.
My role is to bring them all together – and keep them! Because they don't have to do this – they do it because they want to – and I have to make sure they feel valued. Without them we wouldn't have a race in Peterborough.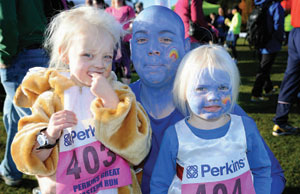 WHAT'S THE COST OF AN EVENT LIKE THIS?
To put any event on of this size you're talking in excess £50k. But there's no reason why, if we got 6,000 runners in, it could not be a cost-neutral event. Get the numbers right, and there's no council tax spend, and the community gets other events out of it too – because we can plough any excess back in. At the moment, we're ahead of where we were this time last year. And looking at those figures, a lot of those are new to the race, so don't yet include the stalwarts. 8,000 would be the magic number for us, but if we get beyond 6,000 for the half marathon, that would be brilliant.
Leave a Reply