On Your Bike! Peterborough Cycling Club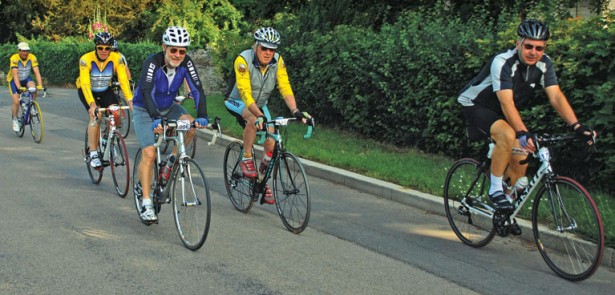 Think cycling is just for elite athletes or battle-hardened veterans of the open road? Think again. With the London 2012 Olympics less than a year away, the sport is expecting a big media push. But you don't need to wait until the warmer weather, says David Castle: dust off your bike, put on some decent winter kit and head out the door. We promise you'll never look back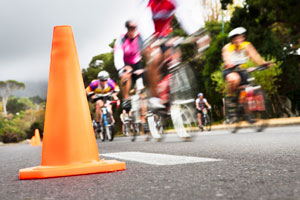 Let's make no bones about it: I'm a runner. Running is a great sport. There's nothing like putting your trainers on and getting out into the fresh air to banish your worries and leave you feeling relaxed and ready to fight another day.
Except that, even for serious aficionados like me, running can become a trifle repetitious, not to mention the toil that pounding the pavements can wreak upon the body. Cycling, on the other hand, can deliver all the physical and social elements running can – without nearly as many of the ailments!
I think it's safe to say that pretty much everyone knows how to ride a bike. And, like the adage goes, you never forget. Granted you might not be able to blast around a track like Sir Chris Hoy, but the fundamentals will be there. All you need to do is build on them. A cycle ride with a purpose is rewarding, refreshing and reinvigorating.
There is very little that beats going for a ride on a Sunday…
And the good news is that Peterborough has not one, but two cycling clubs catering for all standards of rider and offering structured training rides within friendly, relaxed atmospheres that will have you peddling back for more.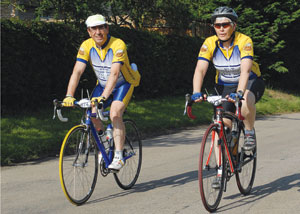 The Peterborough Cycling Club is the oldest continuously active cycling club in the country. Although other clubs claim to have been founded at an earlier date, the Peterborough club is, to the best of its knowledge, the only one that has not ceased to exist at some point – and then been reformed.
"I started cycling 50 years ago and I've no idea why," says Peterborough Cycling Club's club secretary Tim Cockerell. "But I think there are a couple of reasons why people should take up cycling. Firstly, it is a sensible form of exercise that doesn't ruin bits of the body; secondly, it's a great social event riding with other people. But it has to be something innate: if you don't have a connection with it, then you're not really going to enjoy it. If you have to force yourself out, then it's not for you."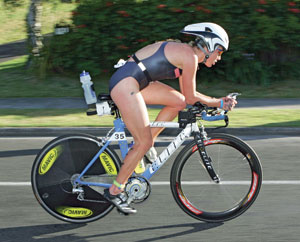 Throughout the season the club holds regular time trials for all categories including school boys/girls, juniors, ladies and men. The club also runs an open road race, an off road ride and several social and charity events.
Meanwhile, all year round there is a traditional Sunday morning club run, for all abilities, that meets at Cathedral Square in Peterborough at 9am, just as it did in the 1800s, and a training ride that leaves from opposite Terry Wright Cycles, in Deeping St James, at 9.30am, as it has done for more than 20 years.
"We are very widely based," says Tim. "We have more than 90 members, ranging from those who are really fit and race time-trials and road races through to the more 'social' sportives. We have riders who compete at a high level and those that are trying to beat themselves." The club is also actively trying to grow its junior section.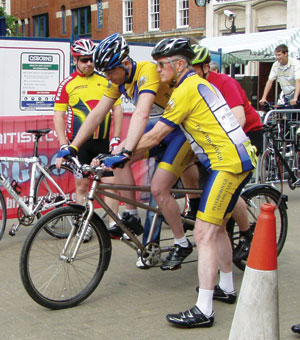 Friend and rival, the Fenland Clarion Cycling Club, has its home in Helpston, just north of Peterborough and close to Stamford and The Deepings. Like PCC, it welcomes riders of all ages enjoying cycling at all levels. Members benefit from being able to take part in organised social events, leisure rides and club runs, time trial, grass track and road racing, junior coaching and more.
"If you are getting into cycling and want to do it as bit more of a hobby, then joining a cycling club is a good way of meeting like-minded people," says racing secretary Steve Clarke. "Once you start riding your bike, then you'll realise there's technique involved and there's no better way to learn than from your own club-mates. There is very little that beats going for a ride on a Sunday, chatting to your mates, stopping for a coffee break en route and then cycling back."
The club is more than racing and club runs (it's popular Sunday ride sets off from Helpston village centre at 9am) – it's a social network. In addition to the organised events, many riders use the club as a hub to organise their own leisure or training rides with groups of friends and club mates.
With 120 members, there is likely to be someone of similar age and ability to you!
"Most clubs cater for a wide range of riders and abilities, with juniors right up to pensioners – all can get something out of cycling," says Steve. "Our message is come and have a go if you like the idea of joining a club. Our ethos is that you always wait for the slowest rider, so no one will ever be left behind!"
The physiology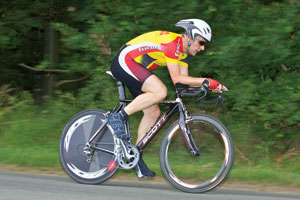 Before I started cycling, I was a relative weakling when it came to endurance. I might have been able to run a near four-minute mile, but my best for 10k was a relatively sedate 34 minutes and ask me to run ten miles on the road and I'd have laughed – and then run the other way very quickly.
It was only after a winter on the bike, training perhaps twice a week, that I discovered my hidden endurance – a discovery I put purely down to my two-hour training rides.
Of all the various cross-training exercises, cycling is perhaps the best. Cycling works muscle groups such as the quadriceps and shins, both of which don't develop as rapidly as the calf muscles and hamstrings.
Cycling also strengthens the connective tissue of the knee, hip and ankle regions thus reducing the risk of injury. After a stressful run, cycling also loosens fatigued leg muscles.
Improved fitness
Cycling allows you to tax your cardiovascular system more thoroughly than is likely with any single activity, and do it with less risk of injury: after all, your heart doesn't know what exercise you're doing.
Cycling can help prevent injuries in several ways. First, by cross training, you're spreading the physical stress of exercise over a greater area of the body, so you're less likely to overwork any single joint, muscle, or muscle group. For example, suppose you ran for 30 minutes, three times a week; you'll gain all the health benefits provided by this type of activity, but if you're particularly heavy, or have some inherent weaknesses in your knees or feet, then a steady diet of running could lead to injury, or at least to overtraining or discouragement.
But, by varying your aerobic training, perhaps substituting a long run for a long cycle, you'd still gain the significant health benefits of aerobic activity but with much less chance of injury.
The training
Much of the winter is spent building up a base fitness: for the benefit of all you fledgling cyclists out there, this means steady cycling over increasing periods of time, and across a variety of terrains. If you think you're no good at hills, don't avoid them: cycling up hills, with the pulling and pushing motion of the pedals, is an excellent way of strengthening your legs for running.
Equally, there's no point going out and expecting to ride four hours from day one: like any form of training, you need to build up. I'd suggest limiting your cycle rides to two hours maximum. By varying the terrain – hilly, undulating, flat – you'll get a solid workout without eating too much into your day. You can also up the intensity for periods on the ride, much like a fartlek run, while cycling with other people always adds in an element of gentle competition!
Why you should cycle!
1. Reduces exercise boredom
2. Allows you to be flexible about your training needs and plans
3. Produces a higher level of all around conditioning
4. Conditions the entire body, not just specific muscle groups
5. Reduces the risk of injury
6. Work some muscles while others rest and recover
7. Can continue to train while injured
8. Improves your skill, agility and balance
Contacts
Fenland Clarion Cycling Club,  www.fenlandclarion.co.uk
Terry Wright Cycles,  www.twcycles.com
Peterborough Cycling Club,  www.peterboroughcyclingclub.co.uk
Leave a Reply