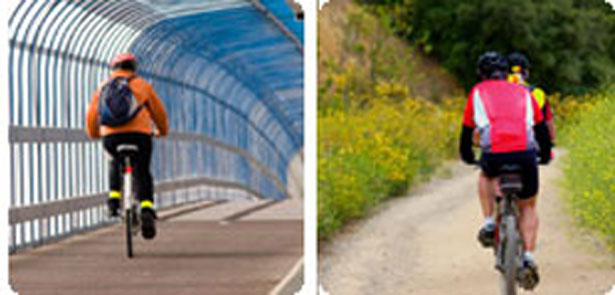 Commuting to work by bicycle is becoming increasingly popular in the UK. The Cycle Insurance team have put together a selection of bicycle commuting tips
With the costs of fuel always quick to rise and slow to fall, and parking spaces becoming rarer and rarer, being able to glide past motorists who are stuck in a traffic jam whilst on a bicycle in the cycle lane does have a certain appeal.
There are many reasons that cycling is becoming increasingly popular, and many benefits owning a bike can bring. As well as saving money on fuel and parking as mentioned above, a bicycle is a lot cheaper to purchase than a car or a motorbike, and does not damage the environment when running, making it the greenest mode of transport other than walking.
Riding a bike to work is faster than walking and often quicker (and far cheaper!) than driving or using public transport. There are also many health benefits to be had from a daily cycle ride, and the adrenalin and endorphins produced when exercising in this way are sure to create a good mood for work. What better way to start the day?
Here are some commuting tips:
When deciding to purchase a bicycle for commuting to work, there is a range of additional equipment that is worth considering, including a helmet, lights, luminous clothing, and a cycle repair kit. Safety equipment is very important when cycling, especially for commuting as this often involves travelling on busy roads.
Before purchasing, it is always worth checking where the bicycle could be left or stored during the day. There might be specific cycle parking at the work address, or the option of being able to leave the bike out of the way in a staffroom or corridor. If there is no available cycle parking at the office, it should be possible to park nearby in a public cycle bay. Make sure that there is also sufficient security such as a decent cycle lock.
Finally, it is also worthwhile considering getting Cycle Insurance in place. This provides cover if the bicycle is damaged or stolen, and can usually provide Third Party Liability cover to help with any costs that may result from colliding with a pedestrian or motor vehicle.

Leave a Reply