Blow away the cobwebs over Christmas and New Year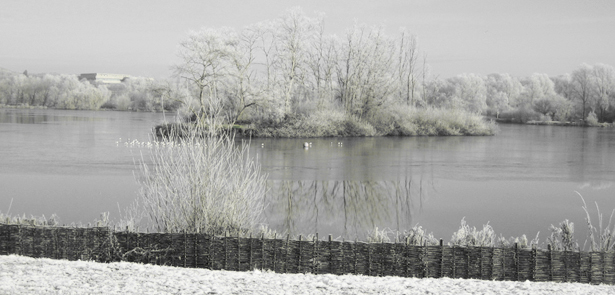 The Christmas and New Year hols are a time for eating lots of delicious food and drinking maybe a glass or more of something sparkling. So, perhaps not surprisingly, the seasonal break has also become known as a good time to indulge in a few healthy, brisk and bracing walks – and where better to go than Peterborough's beautiful Nene Park?
The park is an absolute gift to all who love a taste of the great outdoors but appreciate living life in a busy, successful city: it is fewer than three miles from Peterborough's centre. Once there, you can enjoy over 500 acres of different surroundings, including waterside, woodland and meadow, and use the spaces for all kinds of activities, including biking, horse riding, fishing, boating – even golf!
From now until Tuesday, 7 January, you can take part in Nene Park's Christmas Trail. Simply drop into the Visitor Centre for your trail sheet then use it to hunt for clues around Ferry Meadows. Take the sheet back to the Visitor Centre at the end to claim your prize! The cost is a modest 50p, and the trail is suitable for all ages.
Nene Park Visitor Centre opening hours over Christmas and New Year
Christmas Eve: 10 am – 3 pm
Christmas Day: Closed
Boxing Day: Closed
Friday, 27 December – Thursday, 31 December: 10 am – 3.30 pm
New Year's Day: Closed
For more information, call 01733 234193 or email
Leave a Reply