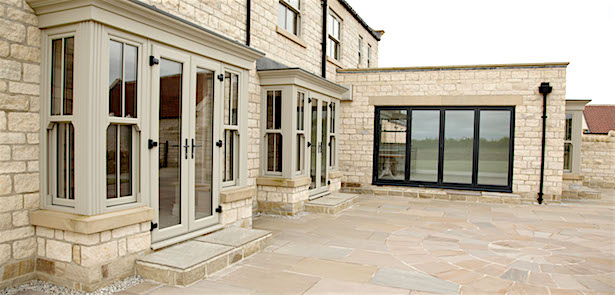 R A Baker have been manufacturing bespoke glass products for more than 40 years. But they're anything but old-fashioned!
R A Baker is not your average glazier. Established in 1978, they've over 40 years of experience in the industry, have manufactured and installed every conceivable type of glass, and worked with all types of property – from listed Grand Houses to brand new Grand Designs and everything in between.
As specialist suppliers, R A Baker offers a wide range of bespoke cut-to-size glass products, including splashbacks, mirrors, shower screens, glass table tops and shelving. In fact, they can make just about anything to order in their on-site workshop where even the 'least experienced' member of the team has clocked up an impressive 15 years of glazing know-how.
Of course it's not only internal glazing they specialise in but external glazing as well. No job is too big or small and they will look at everything – from replacing a single pane in a back door to renovating an entire property with new windows, doors, balustrades and balconies, and secondary glazing for those older properties that cannot use modern efficient windows.
Glass products can be manufactured to suit any function or requirement and are perfect for adding a truly unique touch, whether repairing, redecorating, renovating or building from scratch.

R A Baker
Unit 1, Edgerley Business Park, Challenger Way, Eastern Industry, Peterborough PE1 5YG
01733 344177
Leave a Reply