Get treated like a champion!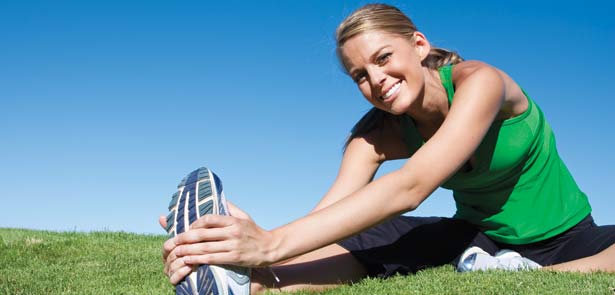 The story of how Vicky came to be working at the Fane Clinic is a great one – tell us about that…
I actually met her when I was at Peterborough Regional College in 2007, giving two lectures a week for the Football Association. Vicky happened to be on that course – the FA's Treatment and Management of Injuries course. I encouraged her to go to university because I thought she had not only the talent but the natural empathy you need to work in this industry. So, she went to Teesside University and got an honours degree there – and while she was at Teesside I picked up a contract with Peterborough Lions Rugby Club, who are now a National 3 side. I was chatting to Vicky, who at the time needed 200 hours work experience as part of her course, and said: 'How about coming to work with Peterborough Lions?' She loved the idea but couldn't afford to get back every weekend, so I helped to pay her train fare – and she then looked after the Peterborough Lions for the next nine years! She's never let me down, come rain or shine, which showed great commitment on her part.
What were the qualities you saw in her back then?
She was very shy! But it was the quality of her written work and the attention to details that struck me. You've got to have a feel for it – to look at the whole person rather than the injury, because often the injury is a symptom, and the cause can be any one of a number of things. She had that. She had no desire to go to university, and didn't really know why she was doing what she was doing, but I managed to convince her – and she's been working with me in one form or another since 2008 as a specialist in sports injuries. Now she's working full time at The Fane Clinic, which I am really pleased about – and she is really good at IT as well!
She's now moved on from being Peterborough Lions' resident Sports Therapist. Why the change?
After nine years with Peterborough Lions she just felt it was time to move to something new. She now works with Oundle Rugby Club, who are one league below Peterborough, but actually there's still a sense of continuity there. Since the Lions went up a level, a lot of the local players have found themselves not getting picked for them, so there are probably 13-14 ex-Lions players at Oundle who Vicky will have treated over the years. Their chairman, Aly Kachra, says she's one of his best signings! The players know her well and really respect her, so it's been great having someone over there. She has also worked for the Rugby Football Union as a Sports Therapist in the Rugby Sevens Tournament and helps a lot of people in the bodybuilding community as well.
I know she also treats plenty of people who aren't necessarily active in sport…
Basically, we're all pretty much the same. We've got the same skeleton, sets of muscles, tendons and so on – although obviously, some people are larger than others! So, while we all have the same basic body structure, everyone is also an individual, and we adapt our approach to that individual. Bodybuilders and rugby players want someone like Vicky or myself who have specialist knowledge of sports injuries and are strong enough to offer the deep tissue treatments often required when treating their injuries . You wouldn't use the same depth with, say, a lady in her eighties who had pulled her back whilst gardening – but the expertise and the application of it is still essentially the same. You don't have to play sports or to have a sports injury to see a sports therapist, or to benefit from what they have to offer. You can injure your knee in exactly the same way in your garden or stepping off a ladder as you could playing rugby.
Are there also dangers in playing sport infrequently – like tearing into a Sunday football match a few times a year without proper preparation?
Yes, definitely. I actually packed in playing veterans football because it wasn't often enough. I might play a couple of games in three weeks, but then not play again for another eight weeks. Prevention is always better than cure, so when someone comes in with an injury we will try to advise on what may have caused it in the first place – that's where our prescription orthotics comes in, because often the underlying cause is faulty biomechanics, which is a side I deal with.
On that topic, not so long ago we had the Perkins Great Eastern Run, where a lot of people who may not normally do sport set out to challenge themselves. Did you and Vicky see many people as a result of that?
I would say we've seen plenty of people before it, for lots of preparation and advice, and only a few after – which probably shows we're doing our job correctly! As I said, prevention is better than cure – and if people have done the right training, at the right level, with the right advice, they're unlikely to get injured. But, as I said, you don't need to be doing sport to see a sport therapist – they just happen to have more expertise than most on treating or preventing injuries. And Vicky also offers other, gentler treatments such as reflexology and cupping therapy which are suitable for a much wider range of patients.
What is 'cupping therapy'?
Cupping therapy is quite an ancient form of alternative medicine. You briefly put a lit flame under a cup, gently heating the air inside, then applying it to the skin, which is oiled to create a seal. The cooling air creates suction, the cup sticks to the skin and you can then move it around that area. It's really a form of deep tissue massage, but instead of pressing down you're using suction to draw the flesh up, separating the muscle fibers. People receive cupping for a variety of reasons; it can help with pain, inflammation, blood flow, relaxation. A lot of injury rehab is about getting the blood flow going and the soft tissues, muscles and ligaments stretched out and working again, getting rid of what we call 'adhesions'. They're caused by scar tissue.
The idea of sportsmen sitting in cold baths and wearing ice packs is simply to cool the body down and stop the minor bleeds that happen in the body after sport, which create those adhesions and cause what we call 'DOMS' or 'delayed onset muscle soreness'. That's why you see international rugby players going straight in a cold bath after playing – it really does help with the rehab of the body. And I can confirm that cupping really does work. I have a long-term shoulder issue that I thought was going to require surgery, but she has been working on that and I'm please to say I am now almost free of pain in that shoulder. It's just an alternative therapy that we offer. She also does reflexology – again, based on a very ancient form of treatment. We have several patients who come back regularly who swear by it.
Is the inclusion of alternative therapies about giving patients more choice?
Sometimes you encounter new things that can clearly be helpful, so it's just adding another string to your bow. It's all about the patient here; we want the patient to get better, and we don't really mind how they get better, just as long as they do. And different things work better with different people. The cupping therapy, for example, would work best on someone who doesn't have the body fat or muscle mass that a rugby player might have, because it's pulling rather than pushing. So, you're assessing people all the time, really, and seeing what works best for them. This expertise is not just for the rugby players and body builders! In fact, outside of work, Vicky has been fundraising to finance a trip to Vietnam in September 2018, volunteering in a disability centre where she'll provide services for children. This is a centre where the government have placed children they consider beyond hope. So, she's giving up her time to help and we are supporting her in that.
So the issues that Vicky may end up treating could be anything, at any level?
Yes. As I've said, you don't have to play sports to see a sports therapist. We offer similar treatments to a Physiotherapist with a more hands on approach – and if we find something we can't treat, we'll happily provide a pathway to other specialists who can help, without charge.
The Fane Clinic The Old Farmhouse, Freston, Paston Ridings, Peterborough PE4 7XB. 01733 571555
www.thefaneclinic.co.uk
Leave a Reply