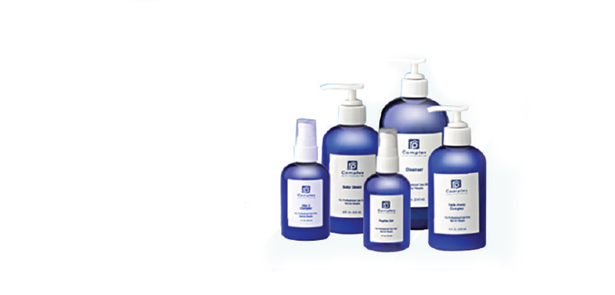 Cosmetic skin treatments may seem a world away from dental work, but for dental surgeon Victoria Victorova, it has been a logical progression from one to the other. Victoria is a dentist at Herlington Dental Practice in Peterborough and during the last 15 years has been mainly involved with restorative and cosmetic dentistry – but, increasingly, she has been working with injectable wrinkle reducing agents and skin rejuvenation. 'What is a bright smile without a beautiful looking, healthy complexion?' she says
Victoria believes that clean living – healthy diet and exercise, a good amount of sleep and avoiding or minimising smoking, stress and alcohol consumption – is the best foundation for a good complexion, but small amounts of Botox, natural dermal fillers and 'skin needling' procedures can also help to enhance ones features, achieving a youthful, refreshed look.
The latest anti-aging treatment is the so-called 'skin needling'. 'It brings a new dimension to facial anti-ageing treatments,' explains Victoria. 'It naturally targets and stimulates the skin's ability to regenerate itself" Victoria administers this treatment via a new device called Rejuvapen, a microneedling system from the US, launched in the UK in June 2014. 'Rejuvapen offers the latest needle design and accuracy, and improved, controlled patient specific settings for optimal results. It avoids epithelial tearing and bleeding – a common problem with many needling systems on the market such as Dermardlers. What's truly unique is it's used in conjunction with growth factor serum which works on a cellular level, regulating cell cycle and enhancing cell proliferation, healing and regeneration.'
'Rejuvapen is a great natural booster for tired looking skin as it encourages collagen production which is crucial in keeping skin taut, just as in youth. Rejuvapen has also been designed to treat acne scarring and skin pigmentation. And the best thing about Rejuvapen is it is 100% natural!'
Naturally, the word 'needle' may sound a little scary. But is the treatment painful? 'Not at all,' says Victoria. 'We use a numbing cream, so it feels just like a relaxing one-hour facial treatment.' In spite of this, Victoria stresses that the treatment is not something you would expect to find in your average high street beauty salon – for quite significant reasons. 'Rejuvapen is a sophisticated piece of equipment which should be administered by a medically trained professional with a clear appreciation of facial and skin anatomy. Strict infection control protocols have to be followed during treatment that only a surgery can provide. It works on a deeper level than your average beauty facial or a peel treatment.'
Treatment sessions last up to one hour, and the initial consultation is free.
Herlington Dental Practice Orton Malborne Peterborough PE2 5PR 01733 234566
www.peterboroughdentist.co.uk/dentalpractices/ herlington-dental-practice
Leave a Reply