How to make: chocolate mousse (*and milkshake!)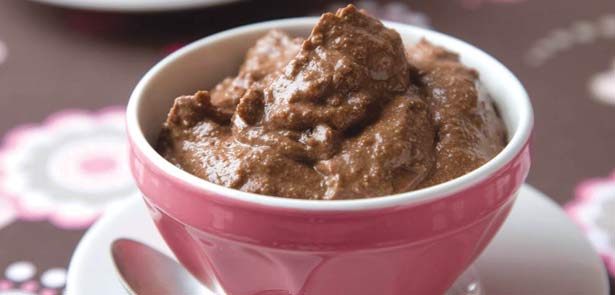 Ingredients
100g Dates, stoned
50g Almonds
100g Dark Chocolate, roughly chopped
200g Tofu, drained
Method
Place the dates in a bowl with the almonds and pour over 200ml of boiling water. Leave to stand for 30 minutes or longer.
Melt the chocolate in a bowl over a pan of simmering water.
Place the soaked dates and almonds, melted chocolate and tofu into a food processor and blend until smooth. Pour into glass dishes and chill.
*For the milk shake – add 1 tbsp cocoa powder to the soaking dates and almonds, omit the chocolate, then blend with the tofu and enough soya or oat milk to make it smooth and creamy. For a sweeter touch, add a tsp of honey or blackstrap molasses.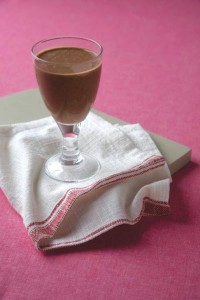 Leave a Reply