How to make: Seville orange marmalade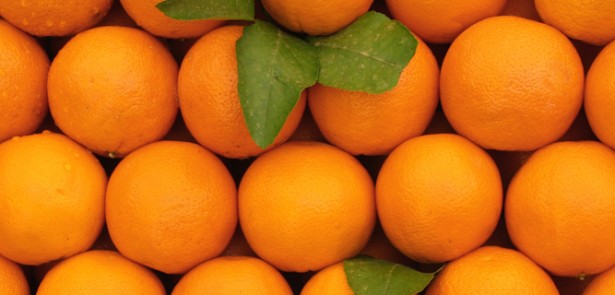 Now the evenings are drawing in and days are getting cold, bring a little sunshine indoors and put it in a jar!
This recipe makes about 2.5kg
Ingredients
1kg Seville oranges
3 litres water
2 pinches of salt
about 2kg caster sugar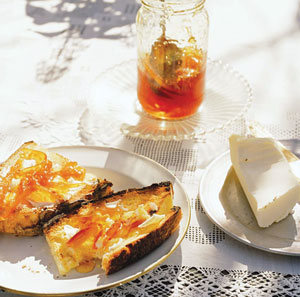 Method
1. Scrub the oranges clean, then finely slice the fruit into pinwheels, using a sharp knife, leaving on the skin but removing all pips and the central pithy membrane.
2. Put the fruit, water and salt into a large preserving pan and place over a medium heat. Bring to the boil, lower the heat and simmer gently until the peel is soft; this will take 1½–2 hours. Remove from the heat and leave to cool to room temperature. Transfer to a large ceramic or glass bowl, cover and leave to stand in a cool place for 24 hours.
3. The following day, measure the fruit and water into a clean preserving pan. Bring to the boil and for every cupful of the mixture, add a cupful of sugar. Bring back to the boil.
4. Cook steadily for 20 minutes or so until setting point is reached. To check, put a teaspoonful of the marmalade onto a chilled saucer. Leave for a minute, then push with your finger – if the surface wrinkles and the marmalade appears to be setting it is ready. Take off the heat and remove any scum from the surface with a skimming spoon.
5. Leave to stand for 5 minutes, then stir gently to distribute the fruit.
6. Spoon into warm sterilised jars, filling them almost to the top. Cover the surface with a disc of waxed paper or baking parchment and allow to cool, then seal and store in a cool, dark, dry place. Use the marmalade within 12 months.
Recipe taken from 'How I Cook' by Skye Gyngell, published by Quadrille (£25, hardback)

Leave a Reply