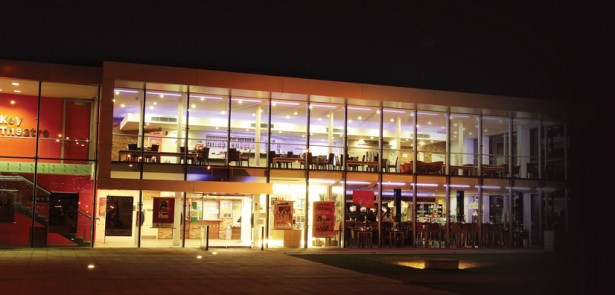 With the proliferation of Italian themed fast food joints and pizza parlours that now crowd our high streets, finding a traditional Italian restaurant that offers authentic home-cooked food is becoming more difficult. Riva restaurant owner Chris Falco is determined to make a stand for the real values of Italian cuisine.
"True Italian restaurants are few and far between these days. There are so many pizza-orientated chains that are also pushing into the pasta territory, that it's got to the point where a true Italian restaurant is a rare beast."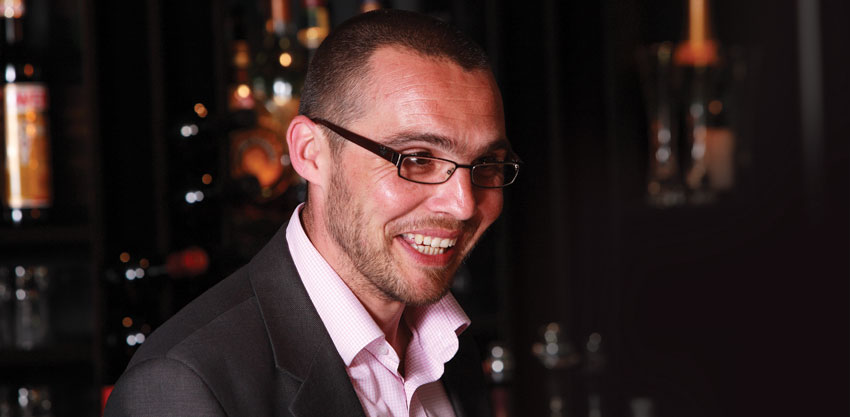 It's clearly an issue that vexes Chris Falco. With a father from Caserta near Naples, and a Sicilian wife whose family are also restaurateurs, Falco means to redress the balance having taken over the Riva restaurant on the Embankment in Peterborough in early 2009. 'Obviously the chains work in a specific way' he explains. 'They are very heavily controlled by the bottom line, and unfortunately they are also geared up for big volume and fast service. Quality is the one angle they can't compete with us on because we're a small, independent restaurant. What we can do is give people a true representation of Italian food; food that I've been brought up on, just the way it was cooked at home, rather than the Americanised chain-style version of Italian food. The big chains are really just conveyor belts, whereas when we sat down to put a menu together, the brief was very simple: what we can't do fresh, we don't do at all. Simple as that.'
'We all live busy lives nowadays but Italians always make time to eat. You won't find them skipping meals or sitting eating their dinner in front of the TV.'
There is no celebrity chef culture in Italy. It's simply not needed to encourage people to learn how to cook. 'In Italy, everybody cooks' Falco says. 'I learned from an early age that if you wanted to eat good Italian food, you ate at home. My dad's a great cook, my mother-in-law is a great cook. They're not chefs, but they're great cooks, and that's just because of the way they were brought up. It's rare for an Italian not to be able to cook. Eating is an occasion for Italian families. We all live busy lives nowadays but Italians always make time to eat. You won't find them skipping meals or sitting eating their dinner in front of the TV. Young Italians soon learn that the best food is to be got at home so they learn to cook it themselves to get that same great taste. That's why I'm trying to open up home-cooked Italian food to everyone. Anyone can walk through the door at Riva and eat exactly the sort of food Italians would eat at home. That's one of the reasons why I refuse to compromise on the quality of the products we use, or the product we produce – because we wouldn't live with that at home.'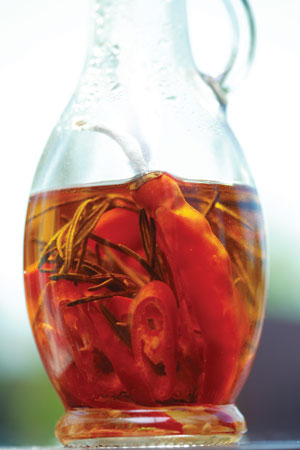 Sourcing ingredients in this country may be easier now than it was 10 or 15 years ago, but it can still be a challenge. 'I wouldn't say ingredients are difficult to source as such, but they are difficult to source locally' Falco says. 'We have a big problem with things like seafood because we're not blessed with a coast nearby. We don't have a fish section on the menu – we run fish as a special because we go with the season. The seasonal issue is a big issue. We've got a veg supplier who will try to source as much local stuff as possible but if something is out of season, they'll go to where it's good at the time and source it from there. It's no good serving something today that shouldn't be served at this time of year because it's obviously been frozen and I'm not going to go down that route. It would be missing the point. The whole point of Italian food is that it's simple, but fresh. It's got to be fresh.'
Once the ingredients have been sourced, diners at Riva can enjoy them in an infinite variety of ways, thanks to Falco's dislike of rigid, fixed menus. 'My attitude to the menu is simple: it's only a guide' he says. 'If we're asked to tweak things or change things, the answer is "Yes." I hate going into a restaurant to be told things can't be changed. I've asked for slightly different toppings on a pizza and been told it can't be done! Since everything we do is freshly prepared, why would we not be prepared to cook it to the customer's requirements? It's not difficult. The reason some establishments can't change ingredients is because the food is pre-prepared so the menu is absolutely set in stone. For example, our menu lists 'risotto del giorno' – risotto of the day. That's because the customer designs it the way they like it and we cook it using the ingredients specified by them. I'm not going to limit choice to two or three risottos on the menu because my favourite style of risotto may not be your favourite style of risotto. It gets the customer involved too. It's fun. Flexibility is what it's all about. It's the same with pasta – customers can choose whether they want spaghetti, penne, tagliatelle or whatever. They pick the dish they want then select what type of pasta they want.'

The Riva is housed in the same modern glass building as the Key Theatre on the Embankment in Peterborough. Its glass frontage allows views onto the weeping willows that lazily trail down and brush the waters of the river Nene. In warmer weather, customers can eat Al Fresco, true Italian style, while enjoying views of the town bridge and the swans and barges that navigate the river.
They may even find themselves dining alongside some famous faces as the restaurant caters for the stars of the theatre. 'We've had Dirk Benedict (who played 'Face Man' in the original A-Team TV series) in recently' Falco says. 'He was a hoot. That guy has opinions on everything! We've also had a lot of the Eastenders cast dining with us, and some well-known actors from the past, so it's a real mixed bunch. They're happy to eat along with the rest of the customers. I wouldn't organise a private dining session anyway. Why would I want to exclude my regular customers?'
There is no celebrity chef culture in Italy. It's simply not needed to encourage people to learn how to cook. In Italy, everybody cooks'
The theatre is a key part of Falco's business but he's keen to stress that it's not solely open to theatre-goers. 'We serve the theatre's needs but one thing I was very keen on was establishing the restaurant in its own right. Yes, it's within the theatre building, but it's very difficult to rely solely on the theatre audience as your clientele. So even when the theatre's closed, we're open, so we can cater for shoppers, the business community, and anyone who enjoys home-cooked Italian food in a friendly atmosphere.'
A Taste of Sicily
Spaghetti al Aglio e Olio (Spaghetti with garlic and oil)
Serves Four
Ingredients
¾ cup of extra virgin olive oil (or good olive oil)
500g packet of spaghetti
10 garlic cloves, peeled and finely sliced
½ teaspoon crushed chillies
½ teaspoon of salt
Large handful fresh, chopped, flat leaf parsley
1. Bring a large pot of water to the boil and add the salt and spaghetti for about 9 minutes. Keep checking in the last few minutes – the spaghetti should be cooked but still have a slight crunch to it.
2. While the spaghetti is cooking, add the olive oil to a small pot and heat gently. There should be more than enough oil to cover the base of the pot. Add the garlic and cook until it starts to turn golden around the edges. Be careful not to burn the garlic as this will leave a bitter taste.
3. Add the crushed chillies then remove the pan from the heat and add the parsley, coating it in the oil until it wilts.
4. Drain the spaghetti and toss with the olive oil and garlic, adding more oil and parsley on the serving plate if desired.
Riva
Opening Hours
Lunch (Tues-Sat): 12pm-2pm
Evenings: (Tues-Sat): 5pm till late
Now open for Sunday Lunch
Closed Mondays
Tel: 01733-894952
www.riva-restaurant.co.uk
Location
Riva Restaurant
Embankment Road
Peterborough, PE1 1EF
Leave a Reply