Sharpen your kitchen skills at Stamford Cookery School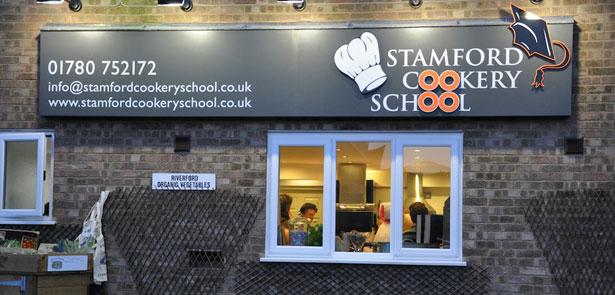 Whether you are a complete novice or the next Gordon Ramsay, Stamford Cookery School offers a perfect range of courses
If you want to put some extra spice in your cooking skills then head over to Stamford Cookery School. Opened in March 2011, the school's goal is to offer a range of affordable cookery courses to participants of all ability levels. The courses are designed to inspire, and give the opportunity to cook with produce sourced locally from free-range and organic farms.
Small class sizes ensures one-to-one attention, enabling participants to get the chance to learn and be confident with new skills.
Many types of courses are available and examples include sweet canapés and petit fours, pate and terrines, fish and seafood, kids in the kitchen, knife skills and Kashmiri cuisine.
For more information contact the school on 01780 238105 or email
Stamford Cookery School, Brownlow Street, Stamford
www.stamfordcookeryschool.co.uk
Leave a Reply