How to make: spicy pumpkin wedges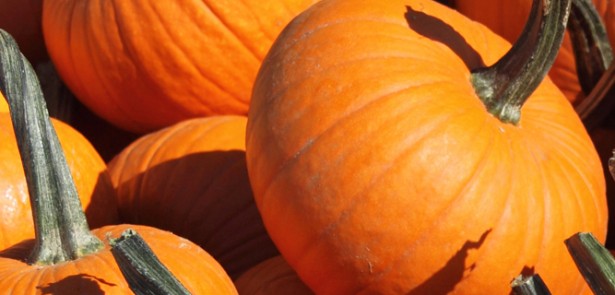 Don't throw the pumpkin flesh from your lantern-carving antics into the bin! With a bit of spice and kitchen magic, you can conjure up this tasty Halloween treat in no time at all
Ingredients
1 medium pumpkin, peeled and de-seeded
Pumpkin seeds from the pumpkin
70g breadcrumbs
4 finely chopped, de-seeded red chilli
4 or 5 finely chopped garlic cloves
1 finely chopped medium red onion
4 tbsp olive oil
Handful of torn coriander
3 lemons, zested
Salt and pepper
Method
Preheat the oven to 200C.
Cut the pumpkin into 1cm thick slices and lay them flat on a baking sheet lined with non-stick paper.
Sprinkle with the breadcrumbs, garlic, lemon zest, chilli and onion and drizzle with the olive oil.
Scatter the pumpkin seeds between the pumpkin slices, making sure they are liberally coated with oil and seasoning.
Roast for 30 minutes, or until tender.
Place onto a serving plate and scatter over the coriander, and some salt and pepper.
Leave a Reply