Eating out this Christmas | Olive Grove Nurseries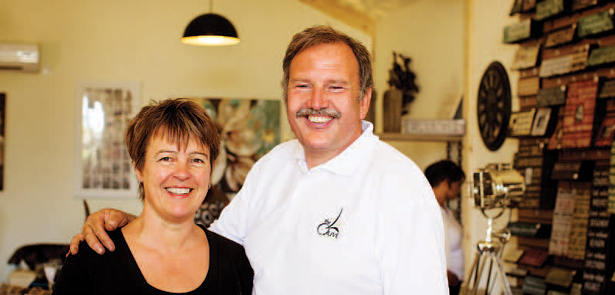 Christmas is a celebration, and every celebration needs... a feast! Get ready to tuck into The Moment magazine's guide to the best restaurants and eateries in Peterborough this season, starting with Olive Grove Nurseries
We talked to: Dale Sardeson, manager
What style(s) of food do you offer?
In line with the overall theme of the business [a specialist olive tree and Mediterranean plant nursery] our menu has a selection of elegant Mediterranean and European inspired dishes, including baked camembert, bruschetta, paté and, our latest addition, pizzas fresh from our woodfired oven.
How would you sum up the experience of eating in your restaurant?
We pride ourselves on creating a warm, friendly, relaxed atmosphere. The most consistent compliments we get are about the quality of our food and the charm of our staff! This new addition to the nursery provides our customers with a real destination and a fantastic opportunity to sit amongst the olive trees whilst soaking up a true Mediterranean experience.
Choice from the menu?
Personally, I never get tired of our pizzas. The oven creates a truly inviting warmth, and the fine selection of ingredients we have to hand in the deli means that any number of delicious combinations are available.
What's special for Christmas?
Being such a recent addition, the pizza oven will be the big thing for Christmas; and without giving too much away, I know the chefs have some very interesting ideas up their sleeves! We will also have a fantastic range of gift ideas in the delicatessen and our unique interiors collection.
What will you be asking Father Christmas for this year?
Happy customers filled with Christmas cheer!
1Oundle Road, Polebrook PE8 5LQ
01832 275660

www.olivegrovenurseries.co.uk
Leave a Reply