Eating out this Christmas | The Cock Inn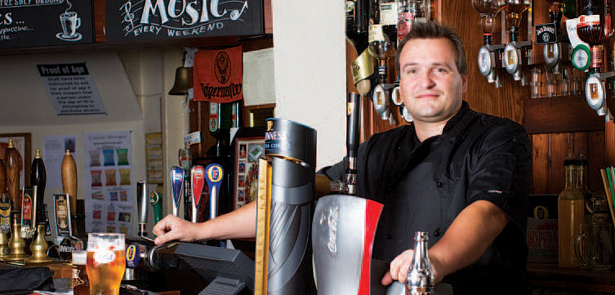 Christmas is a celebration, and every celebration needs... a feast! Tuck into The Moment magazine's guide to the best restaurants and eateries in Peterborough this season, this time featuring The Cock Inn, Werrington
We talked to: Gill Edwards and Chris Munton-Hague, proprietors
What style(s) of food do you offer?
We both held a long-term dream to run a pub, and turned this into reality three years ago. As this was our first pub and restaurant venture we had no previous experience to call upon, but our vision for a pub was what we would like to experience when visiting one: a friendly welcome, a clean and pleasant décor, and most of all proper home-cooked food. All our food is freshly prepared on the premises to our own recipes. Our meat and vegetables are locally sourced, and all food is cooked to order. We work very hard in our kitchen to ensure only the best quality food is produced and aim to create a welcoming and friendly environment in which to enjoy it.
How would you sum up the experience of eating in your restaurant?
We are still very much a pub, with live music every Friday and Saturday night and Sky Sports in the bar area. We have a separate dining area which gives our customers a choice of informal bar eating or a more formal restaurant feel. Our menu reflects both types of eating, from bar snacks to a three course meal or party buffet.
Choice from the menu?
It's difficult to state a personal favourite off the menu although the steak and ale pies with homemade puff pastry go down quite well!
What's special for Christmas?
We have our Christmas Party menu and Christmas Buffet menu available and are currently taking bookings. We are also trying something different this year: a medieval theme night to kick off our festive beer festival week, with a themed buffet and music on Wednesday 18 December.
What will you be asking Father Christmas for this year?
I think the only thing Santa could bring us that we really need is some sleep or more hours in the day! We never realised how hard work running a pub is, so it's a good job we enjoy it!
1305 Lincoln Road, Werrington PE4 6LW
01733 322006

www.cock-inn.net
Leave a Reply