Eating out this Christmas | Clarkes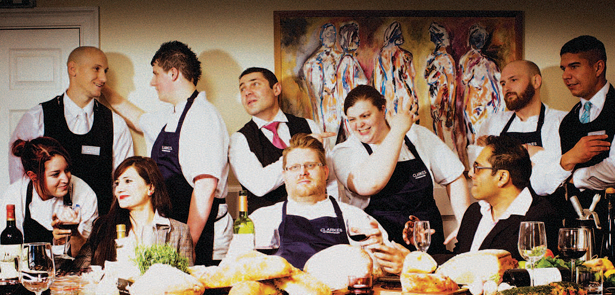 Tuck into The Moment magazine's guide to the best restaurants and eateries in Peterborough this season, this time featuring Clarkes in Peterborough
We talked to: Lee Clarke, owner and head chef
What style(s) of food do you offer?
We offer British-inspired, freshly cooked modern food, and aim to cook food that would be hard to replicate at home. Menus start with light lunch and a glass of wine for £10; à la carte starts from £30, to tasting menus with 10 courses for £60. We can offer a chef's dining room experience for the total foodie with a reel feel of the kitchen which is next door, and I will come out personally and talk through the dishes with my team.
How would you sum up the experience of eating in your restaurant?
We are all about you and giving you a total experience, with a choice of 100 wines, friendly warm intuitive service by Prafulla and her team and food which will inspire and delight.
Choice from the menu?
For me, I love the home made bread, we even make our own yeast which Jemma, our pastry chef, has been maturing over the last 18 months.
What's special for Christmas?
I am really looking forward to our first Christmas overlooking St Johns Church and Cathedral Square with all the lights. We don't cook turkey till Christmas day, so we will be serving our guests venison Wellingtons, line-caught stone bass, and warm chocolate fondants.
What will you be asking Father Christmas for this year?
Cookbook's! I know it's obvious but I have a few hundred and am always looking for something different.
10 Queen St, St John's Square PE1 1PA
01733 892681

www.clarkespeterborough.co.uk
Leave a Reply