Eating out this Christmas | The Cherry Tree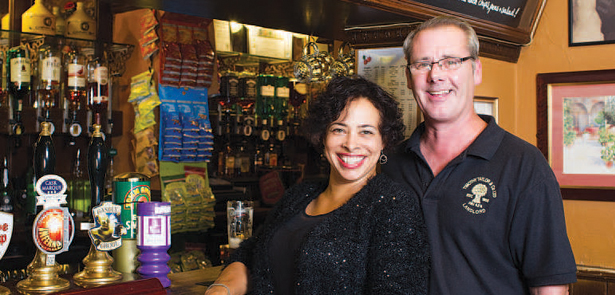 Christmas is a celebration, and every celebration needs... a feast! Tuck into The Moment magazine's guide to the best restaurants and eateries in Peterborough this season, this time featuring The Cherry Tree, Woodston
We talked to: Janet Goldswain, landlady
What style(s) of food do you offer?
We offer traditional home-made food and a vast range of grills, bar snacks, pasta dishes and desserts.
How would you sum up the experience of eating in your restaurant?
Originally converted from two cottages back in the early 19th century, the Cherry Tree Public House and the land around it as it is now has been transformed and renovated into a spectacular area, whilst retaining the overall original traditional feel and style of the buildings. There's a pleasant, relaxed and friendly atmosphere with great staff, delicious hot food on hot plates and great ales, lagers and wines to choose from.
Choice from the menu?
My favourite choice from the menu is Tina's savoury cottage pie and veg. Yummy!
What's special for Christmas?
Special pensioners' Christmas lunches, they love the fun, the singing, the cameraderie and the entertainment!
What will you be asking Father Christmas for this year?
Dear Santa, this year, I would love a holiday. Failing that, a big bag of cinnamon Gummy Bears!
9-11 Oundle Road, Woodston PE2 9PB
01733 703495

www.cherrytree-inn.co.uk
Leave a Reply