Eating out this Christmas | The Cherry House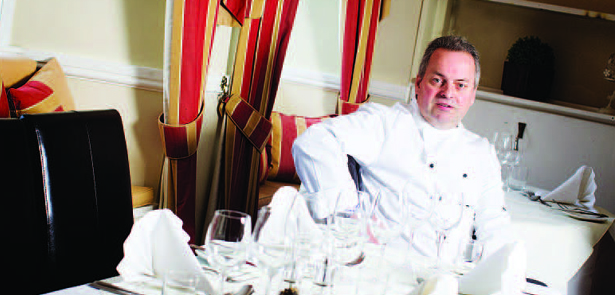 Tuck into The Moment magazine's guide to the best restaurants and eateries in Peterborough this season, this time featuring The Cherry House, Werrington
We talked to: Andrew Corrick, chef patron
What style(s) of food do you offer?
Fine British with a 'respectful nod to classic French'.
How would you sum up the experience of eating in your restaurant?
If eating in Oliver Cromwell's former campaign headquarters isn't a different enough experience in its own right, we guarantee prospective diners that they can expect a continually evolving and exciting menu at The Cherry House. We change the menu every two weeks which means we are constantly looking for inspiration for new ideas and only repeat dishes by customer demand. We also uphold a policy of traditional fine dining standards, with the 'fine' in fine dining as much related to the service as it is to the food. We firmly believe that it is the small touches that add up to a truly memorable experience.
Choice from the menu?
Tournados of British beef topped with a Stilton soufflé, cordoned with a rich red wine and shallot jus.
What's special for Christmas?
We are offering a number of festive menus: Christmas party lunches, dinners, and of course unique menus for Christmas Day, Boxing Day and New Year's Eve.
What will you be asking Father Christmas for this year?
A few days off to recover from the hectic period – and a bright and prosperous 2014.
Church Street, Werrington Village
PE4 6QF
01733 571721
www.cherryhouserestaurant.co.uk
Leave a Reply