A Lunch Less Ordinary – Wicked Witch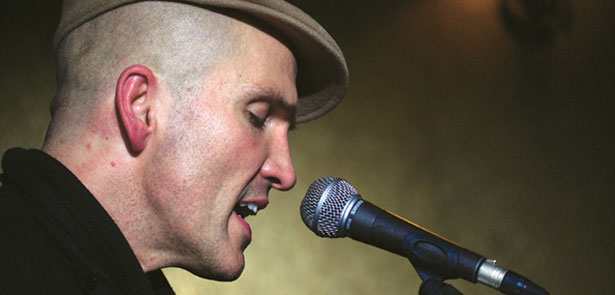 Forget the soulless, quick turnaround, two-for-a-tenner carvery that's knocked out by so many chain pubs. If you really want to make the most of a Sunday you need to offer yourself up to The Wicked Witch of Ryhall and allow her to cast her spell on you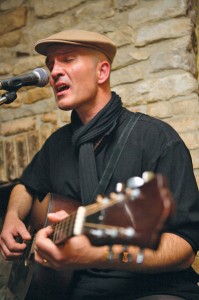 Murray Hockridge knows what it takes to perform to an audience of 9.5 million people. He knows what it takes to deliver a performance in front of the legend that is Tom Jones. He's even sung to billionaire Roman Abramovich at a private after-show party hosted by Roger Waters from Pink Floyd. But he's just as comfortable right now, sitting in the corner of a candlelit-lounge, cradling an acoustic guitar and providing a perfect chilled-out soundtrack of soulful classics and original compositions to a much smaller audience.
Peterborough-based Hockridge beat off some 30,000 hopefuls to win a place on the BBC's hit series The Voice in 2011 and was picked by The Script's frontman, Danny O'Donoghue, to form part of his team of ten hopefuls to go up against the teams chosen by Jessie J, will.i.am, and 'the voice' himself, Sir Tom Jones.
Hockridge performed twice on the show – which was watched by 9.5 million people – before being eliminated, mainly, he feels, due to the unsuitability of the material chosen for him to perform. His undoing was a duet of the Robbie Williams/Kylie Minogue hit Kids, which he sang alongside Hannah Berney in the knockout round of the talent show.
That's my only regret about the whole experience If I'd been given the kind of stuff that suited me, I think I could have gone forward a bit more. But there was nothing I could do with a track like Kids and you don't get to choose which song you perform, apart from the one for the blind audition
Hockridge says during a break in his four-hour set at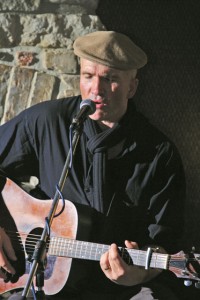 The Wicked Witch in Ryhall, near Stamford. So while Hannah Berney was chosen by Danny O'Donoghue to continue through to the next round, Hockridge breathed a slight sigh of relief and returned to the kind of musical arena he feels more comfortable in – playing live, accompanying himself on guitar, and singing songs he feels best suit his smokey, old school, soulful voice.
And it's clear to see that the 48-year- old is in his element at The Wicked Witch where he performs on the first Sunday of every month, providing the focal point of the venue's unique take on what a chilled-out Sunday should be all about. Champagne and cocktails, sumptuous food, low lighting, a relaxed atmosphere and perhaps most importantly of all, no thoughts of the working week ahead. Sundays at the Witch offer one last chance to indulge in all that's good about the weekend before suits are donned and laptops are charged in preparation for Monday morning.
Leave a Reply