Food for thought in Peterborough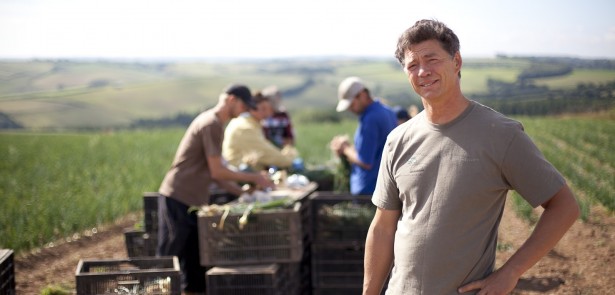 On Wednesday, 20 November the WI Great Food Debate comes to Peterborough.
The event features a panel of experts including Quentin Clark, Waitrose's head of sustainability and ethical sourcing; Ruth Bond, former chair of the National Federation of Women's Institutes (NFWI) who launched the great food debate campaign in 2012; and BBC Farmer of the Year Guy Watson, founder of Riverford Organics.
The panel and the audience will examine some of the big global and local questions. What's driving food prices? How can food waste be reduced? What can be done to encourage healthier and more sustainable diets? How do we balance the need for more food with energy security?
The event also includes a marketplace where local produce will be on sale, an exhibition of food, and a locally sourced meal. The meal has been designed to provide tasters showcasing the best of local food and will comprise; steak and chips, sausage and mash, wild mushroom risotto, smoked mackerel and curried potato salad, maple roasted butternut squash, and fruit crumble.
The WI Great Food Debate is being organised by a team from the Huntingdon and Peterborough WI in partnership with the East of England Agricultural Society. The event is open to all local people and you don't need to be a WI member to attend.
Former chair of the NFWI, Ruth Bond, launched the Great Food Debate campaign in 2012 to encourage a discussion around the key issue of food security, and how the significant food demands of the future can be met.
'Our food system is under enormous pressure, with an increasing global population competing for limited land, energy and water resources,' explains Ruth. 'Closer to home, the number of people relying on food banks has doubled.'
She continues, 'This debate will give people the chance to examine the roles and responsibilities of individuals, communities, organisations and government in addressing the challenges ahead. We want to build a public conversation about these issues. Food security is a major global concern and it's important that the consumer isn't left behind.'
When: Wednesday, 20 November. Marketplace opens from 4.30 pm with the debate at 6 pm.
Where: Peterborough Arena, Cambridge and Peterborough suites. Free parking is provided.
How much: Tickets include the evening meal and cost £15 a person.
Leave a Reply