What Katie Did – Authentic Vintage Lingerie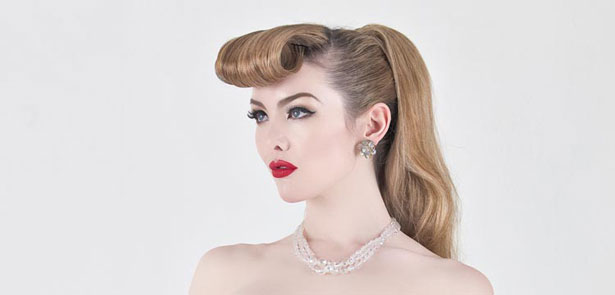 Authentic vintage lingerie brand What Katie Did have supplied lingerie and stockings for ITV Drama The Bletchley Circle, and now you too can get the look
British lingerie brand What Katie Did provide 1950s style lingerie and stockings for new ITV drama The Bletchley Circle. What Katie Did reproduce glamorous designs from the 1950s including spiral stitch bullet bras, suspender belts and seamed stockings, all of which were worn by the actresses in the series to give an authentic 1950s silhouette.
When the TV and movie industry need 1950s inspired lingerie for period shows, What Katie Did is the name they turn to
Annie Robbins from The Bletchley Circle costume department says:
From top to toe, I'm quite specific when it comes to period pieces, right down to the underwear! So for filming The Bletchley Circle we sourced actual vintage 1940s and 50s underwear in order to get the right silhouettes and shapes. Bras and suspenders make the actresses stand and hold themselves in a different way. Until you get that underwear on them, the clothes just don't look right."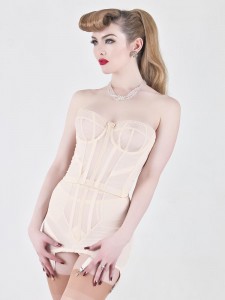 What Katie Did are frequently called on by film and television companies to supply authentic vintage reproduction lingerie. Their Glamour Bra, worn by Lindsay Lohan, makes an appearance in the forthcoming Elizabeth Taylor biopic 'Liz and Dick', whilst last year they dressed the female cast of 'My Week With Marilyn' including Michelle Williams who's What Katie Did Harlow Bullet Bra can be seen on screen.
What Katie Did lingerie is not just about vintage, it's also a favourite of fashion stylists this month alone being worn by Victoria Beckham, Kirsten Stewart and Britney Spears.
What Katie Did lingerie is available via their website at www.whatkatiedid.com, their two boutiques (London UK and Hollywood USA). Their pop up boutique at The Goodwood Revival is open from 14 to 16th September.
Leave a Reply