Vow Bridal Gallery wins regional award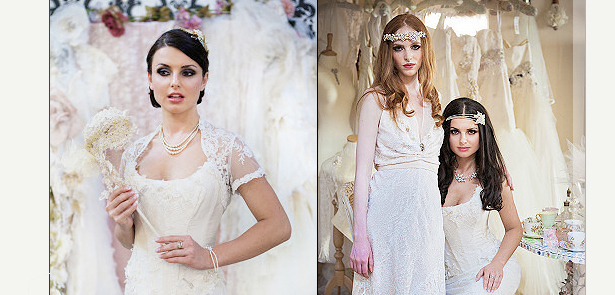 Local bridal boutique Vow Bridal Gallery, based in Wansford, have been announced regional winners in the prestigious Wedding Industry Awards 'Best Menswear Retailer' category for the East of England 2014
The Wedding Industry Awards are the only customer-voted independent National awards for the wedding industry which means the results have real value to anyone organising a wedding and looking for the best wedding suppliers in their area.
Lisa Smith and Dave Gallagher set up 'Vow', selling designer bridal gowns and hiring mens wedding suits, just over two years ago in the courtyard of the Haycock Hotel, Wansford. It is especially pleasing for them to receive this high recognition so early on. It is also particularly satisfying as the award is a direct result of customer votes and feedback based on their experience of the service and quality during their visit to the Vow Bridal Gallery.
Dave is extremely pleased with the win, "We want to ensure the groom gets the same amount of care and attention as the bride and so we're thrilled to have been recognised as the best in the Region for the quality of our customer service!"
As regional winners, Vow are now automatically through to the national finals in January.
Already stocking award winning bridal designers and now being award winners themselves with their menswear hire, the Vow Bridal Gallery offers a 'total look' for any discerning bride and groom.
Why not check them out for yourselves! Visit www.vowbridal.co.uk or book an appointment on 01780 781101 or
Leave a Reply