The Vow Factor – Vow Bridal Gallery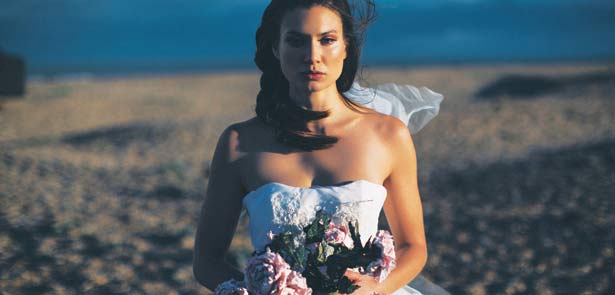 Are you planning a wedding? Congratulations. Now, let's talk about the dress. Peterborough's Vow Bridal Gallery has a gown to please every bride, whether you're looking for something quirky or classic
It's quite an understatement to say that there are many decisions a bride has to make before the big day. Perhaps the biggest, however, is her gown. This is the dress that will be immortalised on the mantelpiece, tagged on Facebook and Instagrammed by her loving family and friends. This single piece of clothing will stay with her physically (wrapped in acid-free tissue paper and stored in the loft) and emotionally (every time she thinks of her happiest day) for the rest of her life. Yes, her bridal gown must be beautiful, but most importantly it must represent her, whether she wants something classic with a twist or a beaded Great Gatsby-esque, drop-waisted concoction and a feather in her hair.
So, where does that unique bride-to-be who wants to stand out from the crowd go for a gown that will stand the test of time as well as represent her individuality? Why, it's Vow Bridal Gallery, of course.
As the brainchild of Lisa Smith and Dave Gallagher, Vow stands out from the crowd as the go-to emporium for bridalwear – and not just for those around Peterborough, brides- and grooms-to-be have been known to travel from near and far for Vow's personal service and unique range. And with award winning designers, including the vintage-inspired Terry Fox, the individualistic, eco-friendly Sanyukta Shrestha, and the classic Madeline Isaac-James, not to mention accessories from the likes of Jenny Packham, there is something for everyone.
Leave a Reply