Style Diaries – Vickie Gilbert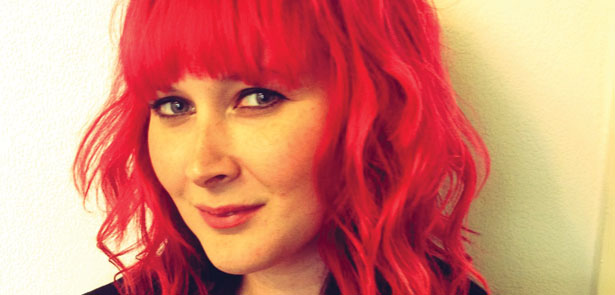 It's Peterborough's Savi hair salon owner and The Moment Magazine's resident hairstylist Vickie Gilbert's turn in the Style Diaries hotseat
Who Is Your Style Icon And Why?
Brigitte Bardot because of the black liquid eyeliner and big bouffant hair with a soft fringe. It's relaxed but stylish.
What's One Hair Product Every Woman Should Have?
Moroccan oil is a must. It adds moisture and shine to the driest of locks.
Describe The Best Outfit You've Ever Worn
A heavily sequined black strapless dress with a tulip skirt.
What Look Do You Love But Doubt You Could Pull Off?
I love rock chick tattooed sleeves. It's just too much of a commitment for me…And pain.
What Do You Wear When Nobody's Looking?
Pajamas all the way.
What Was Your Worst Hair Style?
I had short hair, which I was obsessed with being ash blonde. It resembled cotton wool – not a good look.
What Is Your Most Treasured Piece Of Clothing Or Jewellery?
A lovely amethyst ring that I chose for my 21st birthday. I don't wear it that often, in case I lose it.
What's Your Favourite Style Blog
Fashionising.com/hair It's great for catwalk and street trends with tutorials and tips.
Where Do You Shop?
All over the high street, but I do love Topshop.
What Is Your Most Extravagant Sartorial Purchase?
I'm not extravagant. My best purchase is a LBD, which retailed for £180, but I bought on eBay for £10. It fitted a treat. I love a bargain!
Describe Your Style In Five Words
Eclectic, feminine, colourful, classic with a twist.
Savi Salon
29 Oundle Road
Peterborough
Cambridgeshire
PE2 9PB
01733 310 222
Leave a Reply