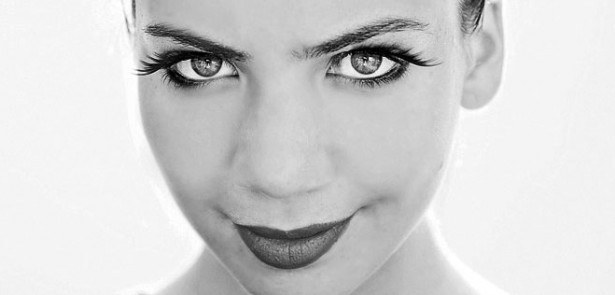 Social media guru and fashion blogger Reem Kanj tells Kate McAuley all about her stylish life.
Who is your style icon and why?
That question is always so difficult to answer. I don't have one in particular; I'm mostly drawn to women who look stylish and above all comfortable. I think if you exude confidence and look fabulous wearing high street or high end you're always going to be a style inspiration to me!
What's one piece of clothing every woman needs in her wardrobe this season?
I think it's going to have to be some form of gilet or faux fur scarf. I love the Forties Glamour trend for Autumn and I think it can easily be interpreted into our wardrobes.
Describe the best outfit you've ever worn.
When I wear my outfits I always love them, so I can't think of one in particular but I recently wore a pair of Marc Cain Khaki Boyfriend pants with a Rachael Barrett salmon silk top. The colours worked beautifully together and I'm excited to wear it somewhere again soon.
What look do you love but doubt you could pull off?
I love the pleated maxi skirts worn with baggy jumpers, however I'm really short and quite top heavy so it doesn't work for me at all. It's taken a while to grasp that not every trend works with your body, so it's about taking certain aspects from looks you love and turning them into your own thing.
What do you wear when nobody's looking?
Pyjamas and fluffy slippers. I would wear that all day if I could!
What was your most memorable fashion faux pas?
Right now none come to mind, in saying that there are probably many. I think my teens hold the torch for probably the worst fashion decisions of my life. (It was the late nineties early noughties, so don't judge me).
What is your most treasured piece of clothing or jewellery?
I have this gorgeous necklace, which was a gift from my dad when I was 14. It was a really special occasion and he gave me these tiny adjoining hearts in pink and white diamonds. I love it so much; I must wear it more often.
What's your favourite style blog?
I love Karla's Closet (karlascloset.blogspot.com). She always looks fabulous and her body is to die for!
Where do you shop?
Online mostly, Shopbop for accessories. Topshop and Forever 21 for basics and Marc Cain for statement pieces.
What is your most extravagant sartorial purchase?
I think it must have been a Louis Vuitton bag. I don't really spend too much too often when it comes to clothing and accessories so that's the most memorable one.
Describe your style in five words.
Confident, Comfortable, Easy, Stylish and Fun.
To find out more about Reem,
visit her blog www.fivefivefabulous.com
Leave a Reply