Style Diaries – Marie-Louise von Haselberg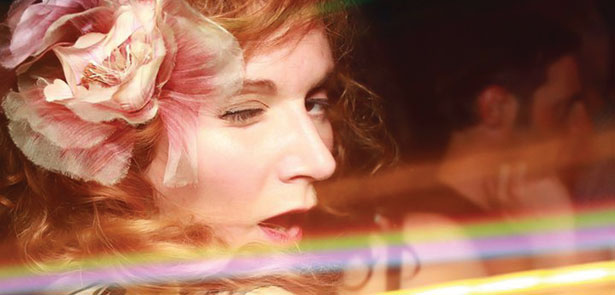 WHO IS YOUR STYLE ICON AND WHY?
I don't really have a singular person. Marchesa Casati for her extravangance and experimentation, Nan Kempner for her wit and her amazing ability to accessorize, Coco Chanel for liberating the female form, Loulou de la Falaise for her joie de vivre.
WHAT'S ONE PIECE OF CLOTHING EVERY WOMAN NEEDS IN HER WARDROBE THIS SEASON?
A coat! Its winter, let's be practical – and stylish – here.
DESCRIBE THE BEST OUTFIT YOU'VE EVER WORN
A kinder dress, very kindly lent to me by the designer for an event. fitted silk with a long train, I wore it with a vintage gold jacket to toughen up the look.
WHAT LOOK DO YOU LOVE BUT DOUBT YOU COULD PULL OFF?
Vintage Moschino lace all-in-one
WHAT DO YOU WEAR WHEN NOBODY'S LOOKING?
Tracksuit pants
WHAT WAS YOUR MOST MEMORABLE FASHION FAUX PAS?
Being caught wearing tracksuit pants.
WHAT IS YOUR MOST TREASURED PIECE OF CLOTHING OR JEWELLERY?
My gold jacket, a beautiful vintage piece. Sadly it was stolen about a month ago!
WHAT'S YOUR FAVOURITE FASHION BLOG? MAGAZINE?
Italian vogue and Paris Vogue are my favourites. Blogs? There really are so many. Facehunter, Manrepeller, Hypebeast they're all engaging. My current favourite is Advanced style, a blog documenting the individual and extravagant style of men and women over 60 a demographic so often ignored by the media.
WHERE DO YOU SHOP?
Anywhere and everywhere. I love Vintage modes in London and Dover Street Market is always an inspiration. Used Vintage is run by my wonderful friend Tanya –she sells alot through ASOS marketplace – High street for basics. Shoe heaven is in Selfridges, I can spend hours there drooling over Rick Owens boots.
WHAT IS YOUR MOST EXTRAVAGANT SARTORIAL PURCHASE?
Giuseppe Zanotti boots
DESCRIBE YOUR STYLE IN FIVE WORDS.
Graphic, voluminous, quirky, chic, fun.
Leave a Reply