Style Diaries | KATE MCAULEY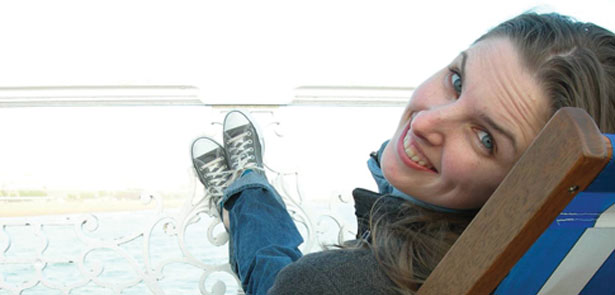 This time around fashion editor Kate McAuley is in the hot seat
Who is your style icon and why?
I'm terribly fickle when it comes to stylish people. A few months ago, I would've said Chloë Sevigny, but at the moment I really admire model and jewellery designer Erin Wasson. Both women have an edgy vintage casual vibe I really admire. Tilda Swinton is amazing too – ultra androgyny.
What's one piece of clothing every woman needs in her wardrobe this season?
Fashion is crazy at the moment. So many trends, so much to choose from. But I would definitely go for printed denim. Florals or something digital.
Describe the best outfit you've ever worn.
I wore a men's suit to a play when I was in high school. It was a revelation! Men's tailoring can be so empowering when worn the right way.
What look do you love but doubt you could pull off?
Anything really girly. I can't do anything ultra flowy or drenched in pastel. It's just not me.
What do you wear when nobody's looking?
I work from home most days in sweat pants and an oversized men's cardigan. The postman catches me looking like this a lot. I'm sure he thinks I'm the laziest woman in the world.
What was your most memorable fashion faux pas?
Cut-off mum jeans (that I sliced apart myself and tie-bleached), a polo shirt, fake doc martens, scrunched down knee-high socks I stole from my dad and a fringe sprayed 4-inches off of my forehead. It was the 80s.
What is your most treasured piece of clothing or jewellery?
That's easy. It's my vintage engagement ring. It was my great grandmother's and is still in the shape of her finger. It makes me feel very connected to her and my family back in Australia.
What's your favourite style blog?
My favourites are Fashion Gone Rogue (for editorials and magazine covers), Garance Doré (for illustration and street style), The Fash Pack (for fashion news) and 5-nch and up (for personal style and beautiful photos).
Where do you shop?
I actually hate shopping. The crowds and hyper-consumerism annoy me, which sounds ironic, I know. I prefer to go online, using ASOS, E-bay Outlet, The Outnet, Bengt and Far Fetch.
What is your most extravagant sartorial purchase?
My Temperley wedding dress, but it's something I'll keep forever.
Describe your style in five words.
Androgynous, eclectic, casual, edgy, whatever-is-clean.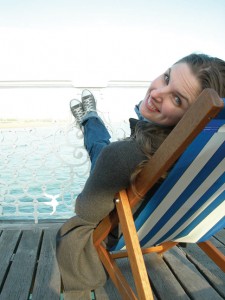 Leave a Reply