Last chance to see Edwardian costume exhibition at Peterborough Museum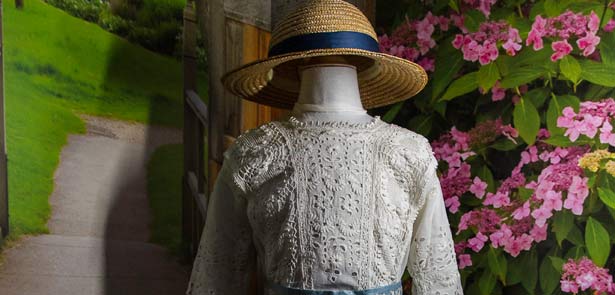 Don't miss out on seeing the sophisticated styles and classic costumes of the Edwardian era, as seen in award-winning dramas such as Downton Abbey, at Peterborough Museum's popular La Belle Époque exhibition. This will be your last chance to see the exhibition because it closes on the 6 May
This exhibition is an absolute 'must' for all lovers of fashion and has been highly praised in the Museum's guestbook, with visitors describing the display as "splendid; most informative and beautiful", as well as "a brilliant exhibition from start to finish".
The exhibition features costumes from a time known as 'La Belle Époque' (the beautiful era) elegantly displayed to create a snapshot of Peterborough life before the Great War changed the city forever.
See the characteristic styles of this iconic decade: the changing silhouettes, the tall starched collars, and the wide brimmed hats!
The last day of the exhibition will be on Monday 6 May. Entry to the exhibition at Peterborough Museum is FREE, except on special event days, when admission charges apply.
For further information, please contact the Museum on 01733 864 663, email or visit www.vivacity-peterborough.com.

Leave a Reply