Fashion heaven, fashion hell… June Stokes, Mayoress of Peterborough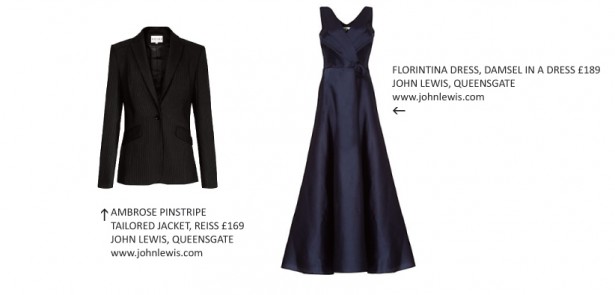 The Moment magazine online asks the women who make Peterborough tick what constitutes their 'fashion heaven' and their 'fashion hell'. This time June Stokes, Mayoress of Peterborough, shares her idea of divine – and dreadful.
'In my role as Mayor, I have to stick to a certain dress code – mostly coloured jackets, so much so that my grandkids are starting to call me Mrs Jacket because I have a wardrobe full of jackets. I must add that I do look out for them in the sales! I think that these days fashion is ageless: you can wear what you want as long as it's not too short. At my age I wouldn't wear, say, leopard-skin leggings or anything like that, and I wouldn't be able to wear the full skirts and petticoats I used to wear when I was 16 years old. But I do like fashion – I worked for 30 years for Freemans mail order and was able to make the most of lots of bargains.
'When I attend functions in an official capacity, I don't tend to wear trousers, I prefer to wear a dress or a skirt. But for something like Sunday lunch with my family, I like a long cardigan – I've put on weight since I became Mayor, I think it's all those buffets! The long cardigan certainly covers a multitude of sins.
'For me, fashion hell is a ballgown, especially one with no sleeves as I'm at an age where I feel quite self-conscious about my arms. Something armless, and backless! I wouldn't wear that. Fashion heaven, well, I do like jackets, something classic. I also love a bit of costume jewellery, like a necklace, but I can't wear one with the Mayor's chain. The chain is a statement in itself.'
Featured items…
AMBROSE PINSTRIPE TAILORED JACKET BY REISS, £169
FLORINTINA DRESS BY DAMSEL IN A DRESS, £189
BOTH JOHN LEWIS, QUEENSGATE
www.queensgate-shopping.co.uk
www.johnlewis.com
Leave a Reply