A guide to looking good this festive season – Kirsty Baxter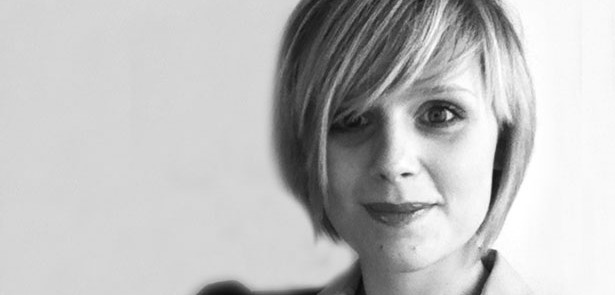 1. Staff Christmas Doo
Be the envy of all your work colleagues by rocking up in style with a classic LBD. Whether you dig your favourite LBD out of your jam-packed wardrobe or fancy pushing your purse strings and purchasing a new version of that iconic dress. Whatever your choice you are bound to ooze glamour, sophistication and fierce elegance with this classic look. Simply team with towering stilettos, a hand-held clutch and a sweep of pillar-box red lipstick for the perfect party look.

2. Christmas Eve Festivities
Whether you are spending your Christmas Eve wrapping up the ever-growing pile of presents whilst singing your heart out to Slade or dashing around town for those last minute purchases, embrace the festive season with a chunky Fairisle knitted dress. Head to the high street for a great choice of knits, from simple winter inspired prints to Navaho enthused patterns. Just add a pair of thick wool tights and a pair of lace up ankle boots for that cute, cosy yet super-stylish look that will instantly get you in the festive spirit.

3. Christmas Day with the loved ones
If you're the designated cook or heading out for a slap up lunch, it is still a ladies prerogative to look her best on Christmas day, despite knowing there is a good chance she will eat till her hearts desire and crash on the sofa with family-favourite The Sound of Music. So, this Christmas why not try a simple, chic yet comfortable shift dress in a berry red colour palette and a timeless pair of court shoes. Plus, you can always add a bit of sparkle if your loved one has surprised you with a tiny black box Christmas morning!

4. Brisk Boxing Day Walk
There's nothing better on a crisp Boxing Day morning than to head out on a brisk walk to shake off the cobwebs and work off some of yesterdays over-indulgence. The key look for this occasion is to work those autumnal hues by wrapping up in a soft burgundy roll neck jumper, a fitted pair of dark brown trousers and a loose-fitted camel coloured cape draped over the top. Add a pair of comfortable knee-high boots and a quirky trilby then you're ready to go. A relaxed casual look that still ticks all the style boxes – check!

5. New Years Eve Party
NYE is the ultimate party night of the year, so a showstopper outfit is a must and this season it's all about sparkle, sparkle, sparkle! If you want to stand out from the crowd then hurry and get your hands on an all over sequin dress in a shimmering metallic shade. These little gems are dazzling all over the high street but they won't be hanging around for long. Team with a faux fur coat and a pair of statement shoes for a bit of demure glamour. Grab a simple clasp clutch in one hand and a flute of bubbly in the other and you're set for the ultimate stylish send off to 2011.

6. New Years Day rest and relaxation
After a fond farewell to 2011, it's time to kick start the New Year with another oh so chic outfit. After a week of spoiling yourself rotten and Christmas celebrations, a laid-back look is the perfect choice for New Years Day. Mix a pair of flattering, fitted chinos, a simple cotton vest top and a silk waterfall blazer, all in complimenting colours, and you'll have an easy, effortless look perfect for family lunch, a trip to the pub or a spot of rest and relaxation at home.

7. Back to the office
The holidays are over and we're all feeling a little glum about returning to work, so why not try one of the biggest, boldest and loudest looks of the season – colour-blocking, and bring a bit of brightness back to the office. Go for a lady-like look with a figure-hugging pencil skirt, a tailored, crisp shirt and a structured blazer, all in strong hues that create an eye-catching colour combination. Clash forest green with fuchsia pink or royal blue with tantalising tangerine. This trend will give you bags of confidence and bring you into 2012 with a big bang.
So there you have it, 7 top tips to boost your wardrobe this Christmas. It's all about opulent fabrics, complimenting colour palettes and making a statement so head to the high-street and raid the rails using our fashion tips to find the perfect party pieces at bargain prices.
Ladies, make this festive season your most fashionable one yet. Merry Christmas!
Leave a Reply