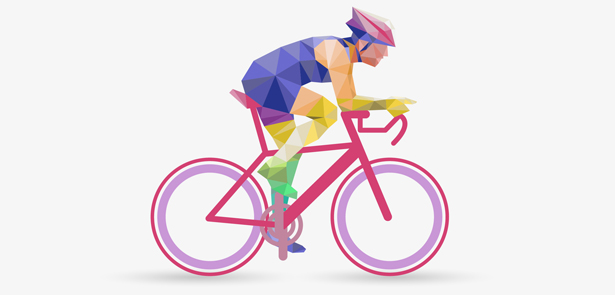 Travel down the path to fitness and health on one of Vivacity Premier Fitness' new studio bikes
Studio cycling is a great way to burn calories while relieving pent-up stress. Just 45 minutes on a studio bike can burn as much as 500 calories, making it one of the most efficient forms of exercise. The stationary bikes can be adjusted to gradually ramp up intensity, helping to build core muscles while toning buttocks and thighs. Go fast and furious to burn the fat, or slow and hard to work on your muscles. Studio bikes are low impact, so there's less pressure on the joints and a reduced injury risk. This makes them an excellent workout choice for people of all fitness levels, including those suffering from arthritis. The social nature of a studio cycling class also creates a motivational atmosphere, while the ability to track your progress through measurables such as pulse rate, calories burnt and mileage only add to the appeal.
State-of-the-art
Visitors to Vivacity Premier Fitness in Hampton can now take advantage of the very latest in studio bike technology. The gym recently upgraded its spin studio, adding 25 Keiser M3i studio bikes, each engineered with comfort, accuracy and performance in mind. The bikes adjust to fit every size and shape, giving a true-to-life road bike experience. The bikes use magnetic resistance to deliver a quiet, reliable ride with immediate accurate data. It is the first indoor bike to receive the prestigious EN957-10 certification for accuracy and safety.
Key to the rider experience is Keiser's digital system, which displays everything you need to track the effectiveness of your workout, including heart rate, distance and even power output. It's also the first to offer Bluetooth connectivity, so you can sync the data to cycling apps on your smartphone or tablet. There's even a shelf to rest your device on! Bike users can download the accompanying Keiser M series app (for free) and log every detail of their ride to chart progress over time. 'The studio bikes bring the very latest, state-of-the-art technology to Vivacity Premier Fitness,' explains Operations Manager Neil Smith. 'As well as comfort and performance, the bikes offer studio cycling instructors the option to add an interactive, competitive element to the session by projecting data from the bikes onto a central screen. The bikes are getting the thumbs up from current gym users and we look forward to welcoming new studio cyclists over the coming weeks.'
Vivacity Premier Fitness atmosphere ● Hadfield Road, Hampton, Peterborough PE7 8BT. 01733 864744, www.vivacity-peterborough.com/sport  
Image: www.freepik.com/free-vector/polygonal-cyclist_728432
Leave a Reply