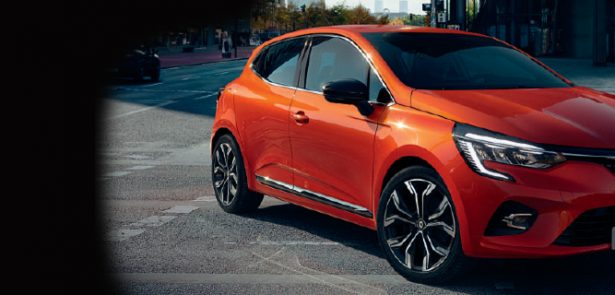 Launched in 1990 the Clio has become Renault's best-selling model. Now it's time for a new breed of Clio – the fifth generation of the automotive icon that's sold more than 15million units
More modern and athletic, the All- New Clio draws on the DNA of its predecessors, opening up a new chapter in its illustrious history. Expect leaps in technology, high standards of spaciousness, quality and comfort, and a strong design true to its pedigree. The All-New Clio brings mature body styling and an entirely revamped interior. Featuring more sculpted lines and a more assertive front end, the revamped model takes a bound forward in vitality and modernity, all while remaining instantly recognisable.
Inside, the revolution is strikingly clear. The completely redesigned interior is inspired by higher-end segments, both in terms of perceived quality and available technology. These strengths benefit all motorists, bringing greater practicality and ease of use. The cabin takes on a new dimension with high-end materials, a soft coating on the dashboard, door panels and central console surround, and meticulously finished furnishings. Featuring a more compact design to free up space and integrating more in-car technologies, the All-New Clio's 'Smart Cockpit' is certainly driver-focused. The wave-like shape underlines an impression of width. Equipped with the widest screens in the segment, it provides resolutely modern ergonomics for a more immersive driving experience. Innovations include an electric parking brake, which is particularly useful in city driving.
On the outside the new model gains expressiveness while maintaining its sleek profile. To the front, the bonnet incorporates ribs for a sculpted effect. The grille is bigger and the front bumper more pronounced with a very expressive central air scoop for better engine cooling. The All-New Clio may be 12mm shorter than its predecessor but inside it's even more spacious, while aerodynamics have been improved by lowering the body at the end of the spoiler.
Details such as the shark fin antenna, full LED lights, the flush tailgate and the chrome-plated side-window surrounds give the Clio a fresh, modern look. New features designed to simplify driving and boost safety include a 360° camera and active emergency braking with the detection of cyclists and pedestrians – both firsts for Renault. In a first step towards autonomous driving the new Clio introduces Renault's Highway and Traffic Jam Companion, which combines adaptive cruise control (with stop and go) and lane centring assistance.
The system functions on vehicles equipped with an EDC automatic gearbox, controlling car speed and maintaining safe distances with vehicles ahead. Launching this autumn, customers will be able to choose from a broad range of petrol engines – all of them new to the range – and diesel engines, with power ranging from 75 to 130 hp. The engines feature leading-edge technologies compliant with the most recent standards and boast some of the lowest fuel consumption and emissions figures in the segment. In addition, and in another first for Renault, the All-New Clio will be available with an E-Tech hybrid drive train from next year. Customers will be able to choose from nine engine/gearbox combinations.
Smiths Renault Bretton Way, Bretton, Peterborough PE3 8YL. 01733 307823 www.smithsrenault.co.uk
Leave a Reply