Christmas shopping at Art in the Heart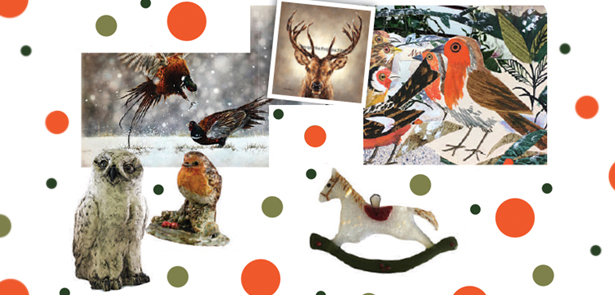 In the high street shop and online
Original and uniquely handcrafted Christmas decorations, gifts and cards are now filling the shelves and walls of our city centre gallery and shop on Westgate Arcade. Most of our ranges are conceived and created by our 60 artists and makers, but we also have carefully sourced rare pieces and quirky pick up token gifts from around the globe.
Our prices too are amazing and real value for money. For the first time this year we are also offering a Christmas range on our online shop www.artintheheart.co.uk/marketplace where new UK artists and makers are joining us every day with scrumptious art, craft and gifts lovingly made in their studios and workshops.
See our magical 2017 Harry Potter Christmas Window. Watch out for Hogwarts, Hedwig, Dumbledore's Wand, Bellatrix Lestrange, Professor Snape!
What's On
● Sat 11 Nov: Live Art. Paul Saunders photographer, Jean Edwards painter
● Sat 18 Nov: Live Art. Prue Pye painter
● Sat 2 Dec: Live Art Shalini Austin coppersmith
● Sat 9 Dec: All day felting workshop. Needle felted Christmas wreath. 10.30am-1 hour lunch break. Book online at www.artintheheart.co.uk/ marketplace
● Sat 16 Dec: Live Art Kathryn Parsons ceramicist
● Follow us on Facebook Twitter and Instagram to see Collections
Leave a Reply