Christmas at Charters and Brewery Tap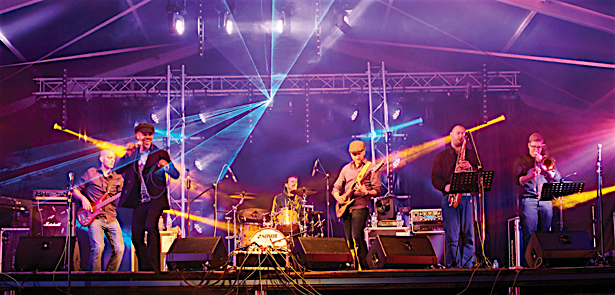 The festive season at Charters and The Brewery Tap is as busy as ever, with live music, fantastic food and drink, and the liveliest atmosphere in town
Looking for somewhere to get you in the mood for Christmas? The Brewery Tap and Charters are two of Peterborough's favourite venues with plenty to keep you entertained and in good spirits.
The Brewery Tap
Upbeat music is never far away at The Brewery Tap, and this December is no exception, with some stonking bands and DJs booked to keep the party atmosphere going. Origin comes to The Tap on Saturday 9th, recreating the rave nights of the early 90s for Peterborough's dance fanatics. The fun starts at 10pm and continues to the small hours, with entry just £4. Then on Thursday 21st it's the turn of Austin Gold, live with their varied vibes – everything from Southern rock and dirty grooves to blissed-out Floyd anthems. Entry is free and the fun starts from 9.30pm.
Don't forget The Tap's regular nights too. Thursdays are party nights, with a disco and karaoke, plus good-time tunes courtesy of resident DJ Rick Allen who keeps things lively till 1am. There's no time to rest because on Fridays it's the turn of DJ Eddie Nash with the weekly Thank Funk It's Friday sessions up until 2am. Entry to both nights is free – simply turn up and get your groove on!
On Wednesday 27th it's time to welcome back familiar faces for the annual King's School Reunion from 7pm. And if you're looking for the perfect venue for your New Year's Eve party, look no further. The Tap opens its doors to the one and only masters of funk, Groove Cartell to help you see in the New Year in style. The fun begins from 7pm for this ticket-only event, with music from 10pm. Tickets cost £10 in advance or £15 on the door – but only if there are any left. Early booking is advised!
The Brewery Tap
80 Westgate, Peterborough PE1 2AA.
01733 358500, www.thebrewery-tap.com
Charters
Peterborough's real ale barge is just as busy this festive season. Enjoy a pint or two in the new Afternoon Club: turn up anytime between midday and 5pm, Monday to Friday, and enjoy all Oakham ales and ciders for just £3 a pint, plus selected guest ales for £3.20! The offer continues until the end of February but if you're a CAMRA member you can enjoy 20p off every pint anytime.
East Restaurant, above Charters, will be serving their festive menu throughout December. The menu blends traditional Christmas fare with Eastern flavours – with delicious effect!
Reservations are a must for Charter's New Year's Eve party, which welcomes The Gangsters and their SKA beats. This is a great way to welcome 2018, in a truly unique and friendly atmosphere floating on the River Nene. Hop on board from 7pm and party on until the small hours. Tickets are £10 in advance, £15 on the door (but only if they haven't sold out!).
Charters
Lower Deck, Town Bridge, Peterborough PE1 1FP.
01733 315700, www.charters-bar.com


Leave a Reply