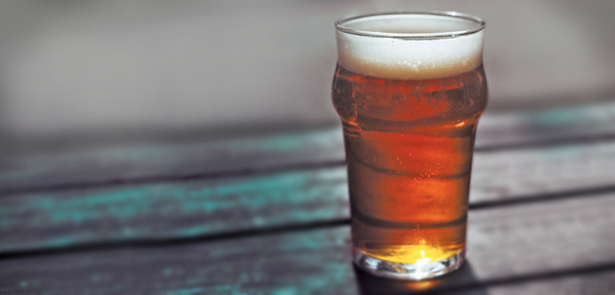 Charters bar is serving up plenty of good times – and some cracking ales too!
It's never been busier at Charters – Peterborough's truly unique real ale barge – with more fun nights planned and, in mid-April, the much-anticipated annual Charters Easter Beer Festival. General Manager Natasha Gollings is at the helm and has introduced two new regular nights to keep the atmosphere lively and friendly. Monthly soul night What the Funk! and spoken word open mic night What the Thunder Said have joined Vinyl Nights and regular live music sessions to keep Charters buzzing.
What the Thunder Said runs on the second Monday of the month, with the next open mic nights on 13 March and 10 April. Any spoken performance is welcome, from poetry reading, monologues, comedy, rap, a favourite passage from a play – even a good-natured rant! The evenings start at 8pm, with a £10 bar tab up for grabs if you're the audience's favourite act. So if you fancy captivating fellow lovers of the spoken word, see you there.
What the Funk!, with DJ Jo G, gets going at 9pm, with a groove-inducing selection of top-notch funk music. The evening goes on till late and runs on the second Saturday of every month – next dates 11 March and 8 April. And don't forget Charter's now legendary Vinyl Nights. Running on the third Friday of the month (17 March and 21 April), bring along your vinyl and let Charter's very own Warren spin your tunes from 8pm.
Easter Beer Festival
The Charters Annual Easter Beer Festival is undoubtedly one of the highlights of the calendar at Charters. This five-day celebration of quality real ales sees music, laughter and good beer combine to create an irresistible feel-good atmosphere. There will be more than 20 locally and nationally sourced real ales to sample, including two festival exclusives from Peterborough microbrewer Xtreme Ales. Drinkers producing a valid CAMRA (Campaign for Real Ale) membership card will enjoy 20p off every pint. The festival is completely free, with some stunning entertainment lined up to keep you cheered as you raise your glasses.
The fun begins at 8pm on Thursday 13 April, with a free-to-enter general knowledge quiz. The winning team will win a £20 bar tab to toast their success! On Friday The Dizzy Miss Lizzys take to the stage, bringing you an evening of Beatles classics to enjoy. The music from this home-grown band starts at 10.30pm and continues until late. Saturday welcomes Charters regulars Groove Cartell. The masters of funk will be bringing their energetic soul beats to the boat from 10.30pm onwards.
Sunday sees a selection of sing-along hits from across three decades brought to you by The Palmy Ukulele Band. The vocal workout begins at 3pm, fuelled by plenty of quaffable ales! The festival continues right through the Bank Holiday Monday, so the keenest ale enthusiasts may want to make a few repeat visits! Of course, the usual wide range of drinks will also be on offer and everyone is very welcome, even is ale isn't your thing. This is a great way to kick off the start of warmer days. See you aboard!
Charters
01733 315700
www.charters-bar.com
Leave a Reply