Calmer Life: staying calm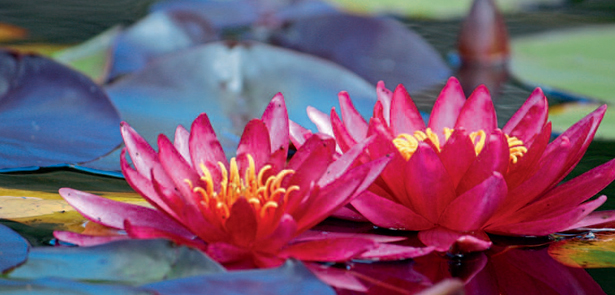 The current uncertainty is a source of great stress and anxiety for many of us. Hypnotherapist Lesley Edwards can help lead you to a state of calm
Since qualifying as a solution-focused hypnotherapist in June last year, Lesley Edwards has been welcoming clients into her calm, peaceful therapy room at her home in Werrington, as well as at the Cambridgeshire Wellness Clinic on Papyrus Road. Although her business, Calmer Life Hypnotherapy, is currently unavailable for face-to-face sessions because of the lockdown, Lesley is keen to explore ways to continue helping people. Before launching her career in hypnotherapy Lesley had volunteered locally for the Samaritans for more than 25 years. In many ways this laid the foundations of her new vocation. 'So many people suffer with anxiety, stress and feelings of despair and are looking for a way forward. In solution-focused hypnotherapy we look to the future, helping clients understand how their brain works and how these feelings have been created, explains Lesley. 'For so many people, just coming for an initial consultation is a real eye opener and I can often see the burden fall from their shoulders when they realise these feelings are not unusual, and that I can help them to see that they can move forward.
'Clients come to see me for many reasons. Anxiety and depression are possibly the most common, but I have worked with clients to help them cope with bereavement, health issues, weight management and several phobias. 'I was recently approached by a lovely lady with a high-powered job that involved travelling. She had suddenly developed a fear of driving that was badly affecting her. She was not only worried about this, but also about losing her job, which she absolutely loved. It was a real joy when, after only a few sessions, she was able to come back and tell me about a journey she had made without any sense of panic.'
One of Lesley's proudest moments was when a client who had sought help for a flying phobia sent her a picture of him getting off a plane, followed a couple of months later by another message saying he had just returned from a holiday in Portugal. He could not believe how 'easy' flying was! Earlier in the year Lesley offered her services to the staff of Thomas Cook at their head office.
'I had run a couple of group relaxation sessions with some of the staff during my training and it had proved very popular. When the company collapsed I offered to go in and run some more sessions to help the staff cope during that difficult time. Initially I donated my time but the response was so overwhelming I was asked by the liquidators to provide more sessions and was paid for these.'
Lesley has since done research on howmany working days are lost due to stress and anxiety and is hoping in the future to work with local companies to provide a similar service, with some already expressing interest. During the ongoing Covid-19 crisis it isn't possible for her to see clients face to face, so Lesley is looking to launch an online service in the very near future. 'I really love my new role. Becoming a hypnotherapist changed my life and knowing that I am helping others change theirs, enabling them to live their best, calmer life is very rewarding.'
For more information please contact Lesley on 0771 8369723 or email

Leave a Reply