Your best skin health starts with Vivacity Radiance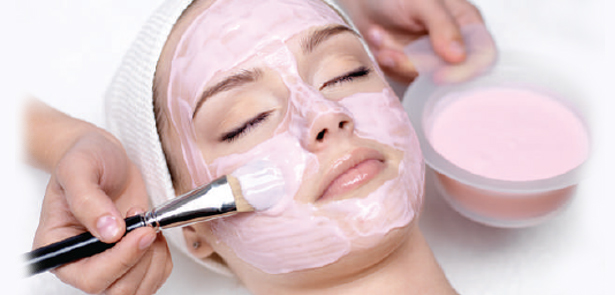 Whether it's a 30 minute Microzone or their most advanced facial, the Biosurface Peel, Premier Fitness can get your skin back to its best level of health, as therapist Emily Goodale explains...
Radiance was set up to promote beauty, health and wellbeing – and a key offering is the Dermalogica® skin care system, which offers real treatments, real answers and real results. All of our facial treatments are completed with face mapping skin analysis so we can help to get your face in tip top condition. We also finish off every treatment by giving you your own Dermalogica prescription form so you can take it home and see what skin conditions and problem areas you have and where they are on the skin – also, what products would be best for you to use at home to give you the best home care routine, tailored to you and your lifestyle. This coupled with having the advised professional treatment schedule will ensure your skin gets healthier as time goes on.
● Microzone: Our Microzone treatments are a tailor-made facial to treat your specific skin needs and concerns for someone who is short on time. It's a 30 minute prescriptive facial where your therapist will help you to build your own home care routine and help to give your skin just what it is needing to keep it healthy and in the best condition possible.
● Deluxe Prescriptive facial: A deluxe facial is again tailored to meet your skin's needs, whether that be adding in some much needed hydration, if you're having trouble with excess oil or just generally unsure on what to do to help your skin. We take the time over this hour long treatment to work on treating your skin's needs, while taking you to the next level of relation with a calming facial massage.
● PowerBright TRx: This is an intensive exfoliation facial, working on a very superficial level to help with some common skin concerns. In this treatment we can change up the level of active products on the skin each time you have your facial to help treat pigmentation, premature ageing, acne and scarring. It works best as a course of treatments but can be done as a one-off. This is a great stepping stone treatment before starting a Biosurface peel treatment.
● Biosurface Peel: The Biosurface peel is a professional chemical exclusive to the Dermalogica brand and is our most advanced facial treatment. It works on a superficial level working deep into the skin's epidermal layer to help combat ageing skins, pigmented skins, acne prone skins and people who have got acne scarring. It works on a much deeper level of the skin than the Power Bright facial, meaning clients will get the best results with this treatment. This facial is best done in either a course of three or six depending on the skin type and concerns. A consultation is needed before starting the Biosurface peel. Both the PowerBright facial and the Biosurface peel facial work on improving skin tone and texture while giving it a brighter and healthier look and feel. Your skin is forever changing so it important to look after your skin the best you can; come into Radiance (Your Dermalogica Skin Centre) for a free face-map and product advice.
Emily's top tips for super healthy skin
● Double cleanse: Double cleanse firstly using your 'precleanse' to make sure that your skin is prepped and primed so that when you're using your 'prescribed cleanser', it is working to treat your skin type NOT to clean dirt, pollution and makeup off of your skin!
● Eye cream first: After cleansing and exfoliating your face, it's always best to apply eye creams before any serums or moisturisers. This is due to the skin around your eyes being more delicate and only absorbing a certain amount of product, so if you want the eye creams to be working, make sure they are applied first!
● Always SPF: When buying products, it's always important to look for broad spectrum products that protect you from UVA and UVB rays. UVA rays are present from dawn till dusk, 365 days a year. UVA rays are the ones that age your skin so make sure you are protected! UVB rays are the ones that burn your skin. You will still get a tan when using UVB ray protection but it will stop your skin from being damaged, so always ensure you keep your skin safe and healthy!
● One for the guys!: It's important to try and add into your shaving routine a good exfoliator. This will help to prevent ingrown hairs and lift the beard to get the best shave possible.
Book a FREE consultation with a Radiance beauty therapist today by calling 01733 864742 or by emailing
● Radiance Beauty Suite at Vivacity Premier Fitness Hadfield Road, A15 London Road, Hampton PE7 8BT
Leave a Reply